Credit Card Rates Hold Steady for Second Week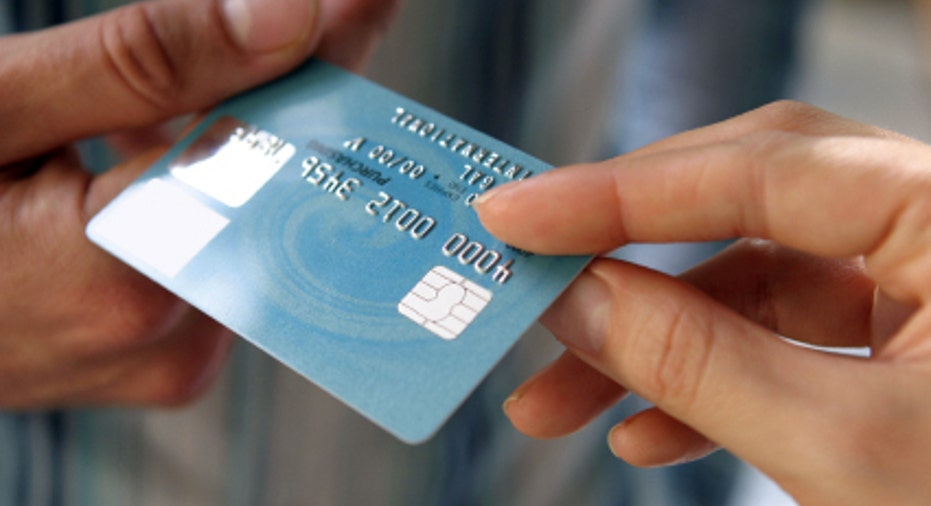 The average interest rate on a new credit card offer remained unchanged this week, according to the CreditCards.com Weekly Credit Card Rate Report, though issuers are still tweaking APRs.
For a second straight week, the average annual percentage rate (APR) stayed at 14.91% -- its lowest level since August 2011 when it hit 14.9%. This is the eighth straight week without an increase in the national average APR. That's the longest such stretch since CreditCards.com began tracking rates in 2007.
That also means that there have been no increases in the national APR average yet in 2012, and going that long without an increase is atypical. In previous years, we've often seen multiple increases by this point.
But that doesn't mean creditors are just sitting on their hands. Wells Fargo tweaked the top end of the APR range for both its Cash Back and Rewards cards. The cards each carried an APR range of 12.15% to 23.15% before the top end for both was raised to 25.99%. (The bottom end remained at 12.15%.) Since only the low ends of ranges are used to calculate CreditCards.com's national average, Wells Fargo's move did not affect it.
As a result of Wells Fargo's changes, those two cards each feature the second highest APR for any card CreditCards.com tracks. The highest APR -- 36% -- is attached to First Premier Bank's Gold MasterCard. However, unlike Wells Fargo, which offers a broader range of card options, First Premier focuses on cardholders with bad or no credit. As a result, the interest rates on its cards are typically higher than most other issuers' cards.
And while it's unusual for an issuer such as Wells Fargo to offer such a high rate, it's not unheard of. USAA's World MasterCard comes with a range of 9.9% to 25.9%. Before Wells Fargo's moves, that card had featured the second highest rate we track.
The other rate change we observed this week came from sporting goods retailer Cabela's. The top end of the APR range for the Cabela's Club Visa dropped from 18.29% to 18.26%, while the low end remained at 9.99%. Since only the high end of the range was lowered, Cabela's move did not impact the national APR average.
Cabela's Chief Financial Officer Kevin Werts said the move was due to a change to the London Interbank Offered Rate, or Libor -- the British equivalent of the U.S. federal funds rate. When Libor moves, the Cabela's card's APR -- and the APRs of all other variable rate credit cards tied to Libor -- move by the same amount in the same direction. While most U.S. variable rate credit cards are tied to the prime rate in the U.S., which moves based on changes to the Federal Reserve's federal funds rate, the Cabela's card is tied to Libor.