Credit Card Interest Rates Hit 8-month Low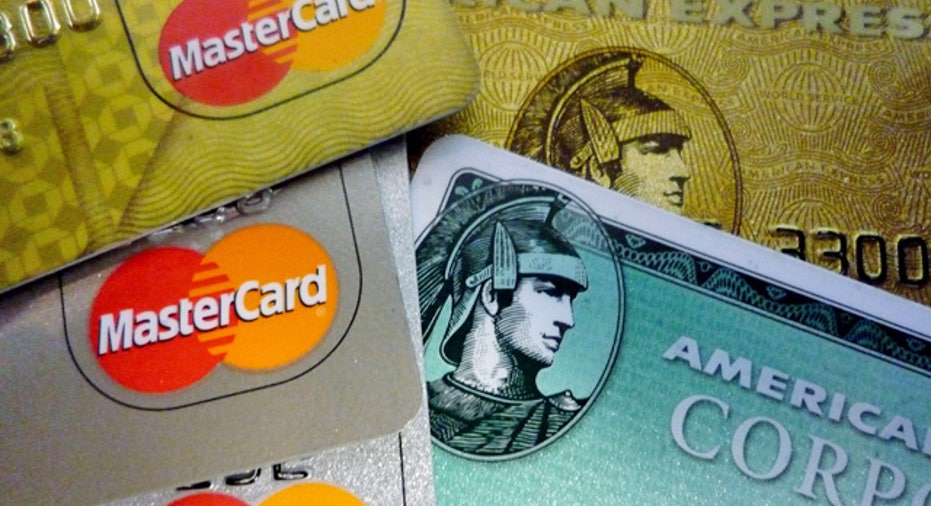 The average interest rate on a new credit card offers fell to its lowest level in more than eight months, according to the CreditCards.com Weekly Credit Card Rate Report.
This week, the average annual percentage rate (APR) dropped to 14.87% -- the lowest it has been since June 2011, when it stood at 14.75%. It's the third time this year rates have dropped. They have not risen since mid-December, a record span of 12 weeks without an increase. That's nearly twice as long as we'd gone without seeing an increase since CreditCards.com began tracking rates in 2007. The previous record was seven weeks, reached in March of 2011.
This week's decrease was spurred by Barclays' change to its Carnival World MasterCard. The card had carried an APR range of 13.99% to 20.99%. The new offer for that card is 10.74% to 21.74%, which forced the national APR average lower.
Barclay's spokesman Kevin Sullivan confirmed the change, noting that the offer spanned "all channels" including online and snail mail offers.
Someone with a credit card balance of $5,000 with an interest rate of 15.22%, the national average record set in December, would need to pay $1,541 in interest costs. That same person, using today's rate of 14.87%, would only pay $1,490 in interest costs. That's a savings of more than $50.
This lack of rate increases is atypical for this time of the year. Each year since 2008, rates have increased at least twice by the end of February. In 2010, there were four rate hikes in the first two months of the year. In 2009, there were five, and in 2008, there were four.
However, we should not draw any generalizations from those trends, says David Nice, associate economist at Mesirow Financial.
"The years 2007, 2008, 2009 and 2010 are not indicative of historical norms. The credit crisis and subsequent recession made interest rates over that time extremely volatile," Nice said.  "Added to that, the Federal Reserve's holding short-term rates at extraordinary low rates has made this anything but a normal environment for interest rates."
As for the credit card rates being stable over the first few weeks of this year, Nice said, "I would tie that to the improvements we are seeing in the overall economy and the confidence in the equity markets."
Of the nine categories CreditCards.com tracks, two fell -- balance transfer cards and rewards cards. The balance transfer category dropped from 12.60% to 12.50% -- the lowest it has been since January 2010. The rewards category is the lowest it's been since early October, standing at 14.68%.  Calculator: How long will it take to pay off your credit card balance?