Credit Card Interest Rates Flat Despite Chase Changes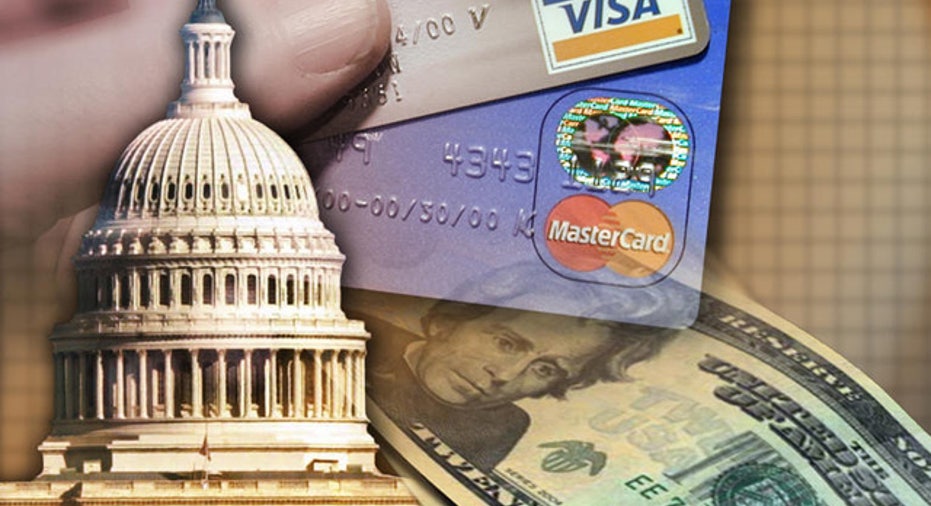 Interest rates on new credit card offers were unchanged this week, despite several APR changes from Chase.
Annual percentage rates (APRs) for new card offers held steady at 14.35%, according to the CreditCards.com Weekly Credit Card Rate Report, even after Chase made changes to several of its credit card offers.
The bank hiked rates for its Southwest Airlines VisaSignature card, as well as some of its Ink for Business cards. But the moves weren't only upward: Chase lowered the bottomend of the APR range for its Chase Slate card.
The net impact of those changes on the national average was zero, however, leaving the rate at its highest level since late August.
Chase said its pricing is based on a "multitude of factors" connected to its business. When it comes to that pricing, "we adjust it from time to time as we think it's appropriate for consumers and the company," says bank spokeswoman Gail Hurdis.
Data suggest signs of life for creditData show that company is doing well. JP Morgan Chase acknowledged in its third-quarter earnings report that cardholders opened 2.7 million new Chase credit card accounts during the period, while existing borrowers apparently had less trouble repaying their loans.
"With respect to our credit card portfolio, delinquencies and net charge-offs continued to improve," CEO Jamie Dimon said in a corporate announcement, adding that Chase expects that trend to continue into the next quarter. Because of improved prospects for consumers paying off their debts, Chase reduced the amount of cash it held in reserves for charge-offs -- seriously delinquent loans that banks give up hope of ever collecting -- by $1.5 billion this quarter, he added.
The Federal Reserve also says credit conditions look better than in August, when it last met. "The credit quality of consumer loans continued to improve; delinquency and charge-off rates for most types of loans dropped further in recent months, although they remained elevated," the Federal Open Market Committee, which decides U.S. interest rates, said in the recently released minutes from its Sept. 21, 2010, meeting.
"Improving household financial conditions were contributing to better consumer loan performance, and credit problems more broadly appeared to have mostly peaked," the Fed added.
Data from advocacy group Consumer Reports confirms that consumers are finding it easier to pay their bills. The Consumer Reports Trouble Tracker Index showed a drop in the proportion of U.S. consumers who missed a payment on a major bill over the past month. That's a positive development for borrowers, since making on-time payments is key to building a good credit score. A high score enables consumers to more easily qualify for loans and to get better interest rates on those loans.
But for now, the typical credit cardholder is paying more to borrow money. A hypothetical cardholder who borrowed $5,000 on a credit card today and consistently paid $150 per month at today's average interest rate would have to pay $6,417 to pay off the debt. That's $183 more than would have been required on Jan. 1, 2010, when the national average APR was 12.97 percent. (Calculator: How long will it take to pay off your credit card balance?)
Banks have partially blamed higher APRs on lingering joblessness, which makes borrowers more likely to default on their loans. That's a threat that doesn't appear to be going away anytime soon, experts say.
The "key factor continuing to depress consumers is weak employment growth," Ed Farrell, a director of the Consumer Reports National Research Center, said in the group's pressrelease. "The lack of real improvement on the jobs front will dampen any meaningful improvement in economic activity," Farrell said.
More from CreditCards.com: