Credit Card Bonuses Playing Hard to Get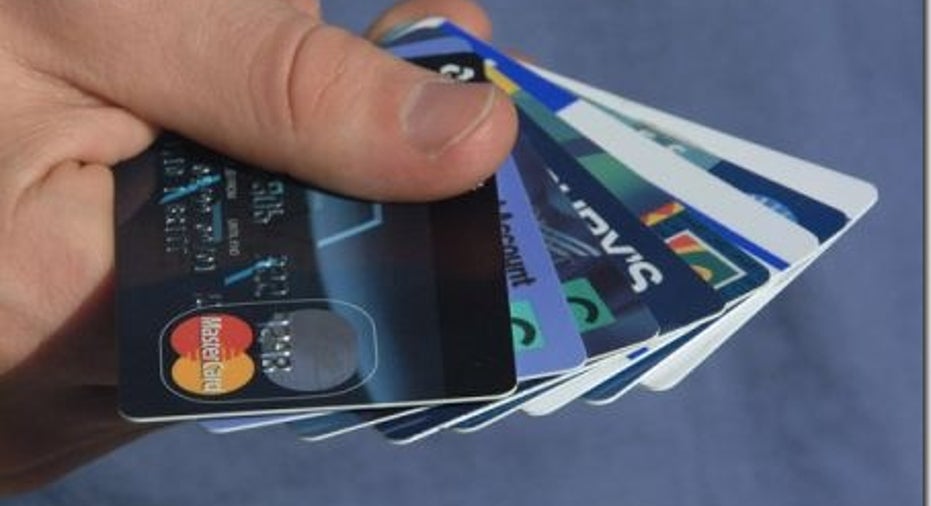 After months of offering generous sign-up bonuses, credit card issuers have started dialing back on the reward points they're including with new cards -- or making big points bonanzas harder to earn.
Their tactics include increasing the amounts customers must spend to qualify for the most points and building in incentives that encourage cardholders to hold onto and use their cards for longer periods than in the past.
The changes suggest that card issuers are growing weary of trying to poach some of their competitors' best customers by dangling attractive sign-up bonuses. That practice has created roving bands of reward mercenaries, who quickly jump from offer to offer to maximize free trips and other perks.
"Everything is tightening up a little bit," says Rick Ingersoll, who blogs about reward travel on the site Frugal Travel Guy. "I realistically accept that the bonanza days of 2010 and 2011 seem to be past us. We're now in a more moderate sign-up bonus period."
Of course, there remain plenty of ways to continue to collect sign-up bonuses of tens of thousands of reward points and frequent flier miles, which can be worth a few hundred dollars or more by obtaining just a single card and spending a certain amount in an initial period. Cards linked to airlines and hotels generally offer enough for a free flight or a night or two in a hotel, while cards affiliated with the banks' own reward programs (such as Citi's ThankYou Rewards or Bank of America's WorldPoints Rewards) typically offer between 10,000 and 40,000 points, which can generally be redeemed for travel, cash or merchandise at a rate of 1%, or $1 per 100 points.
But recent credit card offers indicate that huge points giveaways are becoming harder to get:
In 2011, the Chase British Airways Visa Signature card offered 100,000 British Airways miles for spending $2,500 in the first three months. This year, the card is still offering 100,000 miles -- but the cardholder receives the miles in chunks after spending more: 50,000 after first use, 25,000 after spending $10,000 in a year, and another 25,000 after spending a second $10,000 in the first year.
Also in 2011, the Chase Ink Bold business card offered 50,000 points for spending $5,000 in the first three months. Now, to receive the full 50,000 points, cardholders must spend $10,000 in three months.
Capital One ran a successful 2011 promotion on its Venture Rewards card offering 100,000 miles for new customers who could show they had accrued 100,000 miles in a frequent flier program and spent $1,000 in the first three months. It returned for the spring of 2012, still worth up to 100,000 miles, but to receive that full amount, cardholders had to prove they spent $50,000 on a competing travel rewards card in 2011.
Also in 2012, Citi's ThankYou Premier card bumped up the number of points offered but made them harder to earn. In 2011, the card offered 50,000 points for spending $2,500 in three months. The 2012 offer: 30,000 points for spending a total of $2,000 in months one, two and three of card ownership, plus another 30,000 points for spending totaling $2,000 in months 13, 14 and 15 of card ownership.
Sean O'Reilly, general manager with Chase Card Services, says Chase wants to attract loyal customers, and it tries to create cards that will appeal to customers over the long term.
"In the industry in general, as acquisition incentive offers have gotten larger, the requirement for more loyalty has also gone up commensurate to that," he says. "We let the customers know what is required of them so they can make an educated decision."
The less-generous sign-up terms show how card companies are responding to an economy that seems to be recovering, says Ron Shevlin, senior analyst with research and advisory firm Aite Group.
"The economics of the business is allowing them to not have to sweeten the deals to the extent they have in the past two to three years," he says. "They're feeling less of a need to throw in everything but the kitchen sink."
Shevlin says many cardholders have already switched cards in the past few years in response to the sign-up deals, and card issuers are finding new successes in marketing more entry-level cards to younger consumers. Revenue from those cards takes pressure off from trying to steal competitors' reward-savvy customers, who tend to be more established big-spenders who are less prone to pay interest or late fees, he says.
He foresees sign-up bonuses continuing, but not at the levels of recent years, he says.
Brian Kelly, who blogs about reward travel on his site The Points Guy, says that while there might be less of a "free for all" on sign-up bonuses nowadays, cardholders should still keep in mind that those bonuses are just one way to earn points for free travel and other rewards. For instance, many cards now offer bonuses for spending on categories such as gas or groceries or restaurants, so consumers should ensure they're using the right card at the right place.
"Opening up credit cards is a great way to get points and miles, but you also need to maintain a relationship with the bank," he says. "If you keep closing accounts, the door could close in your face ... Don't just think about credit card sign-ups. You have to have a whole strategy."
Even with the cutbacks, consumers can still save hundreds of dollars, he says. Other advice he offers includes shopping at card companies' online malls and signing up for card dining programs that offer bonuses for eating at certain restaurants.
But Kelly is optimistic. He says his gut tells him that the summer of 2012 might be slow, but that better promotions are coming in the fall and into the holiday season. But, he acknowledges: "The crazy thing about the credit card game is no one knows."