CREAM Scoops Up a Share of the Ice Cream Sandwich Market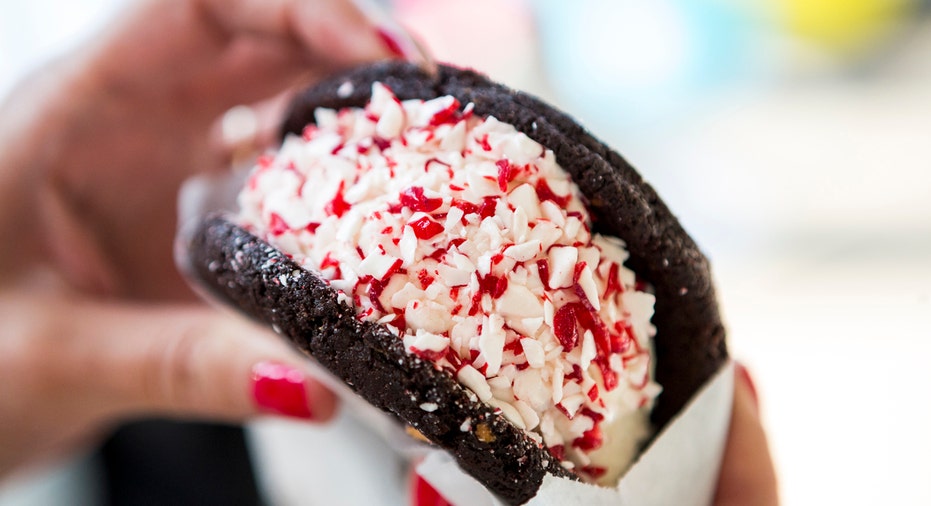 In this Salute to American Success, we're taking a look at CREAM, a company that is putting a twist on the classic ice cream sandwich. This business takes ice cream and stuffs it between two freshly-baked cookies to create their version of the ice cream sandwich.
The idea for CREAM came from a meeting founder Jimmy Shamieh and his family were having at their kitchen table. Jimmy, who had been an entrepreneur in the San Francisco Bay Area for many years, sold his small business due to the economic downfall in 2008.
"We sat around the table as a family and discussed the situation," Shamieh said. "My wife would bake fresh cookies and put ice cream in between. We all loved the treat and the idea resonated with my family."
In 2010, Shamieh opened the first CREAM store in Northern California.
"The Berkeley location had a high density of pedestrians, vehicle traffic… communities, families walking by, students, workers from the university [University of California, Berkeley] made the spot feel like it was a good spot to be at for opening a location."
Shamieh said the company was founded on four basic principles.
"We wanted to serve high quality products, wanted them to be affordable to families, wanted to provide unparalleled customer service and wanted the business to have an atmosphere of fun and enjoyment for families," he said.
Currently, the company has 22 stores open and operating across California and in Las Vegas. According to Shamieh, CREAM has about 100 stores in various stages of development, including an expansion into Florida.
Since ice cream is often associated as a summer treat, there are some concerns Shamieh has about opening in areas with colder weather.
"Seasonality is a real factor," Shamieh said. "Ice cream is a beloved item through all the seasons. The question would be how to cater to the customer in that type of environment (in winter/cold areas)."
As the franchise business continues to surge, Shamieh realizes the key to continued growth and success.
"We're going to keep holding on to the basics that made us great so far, and provide support systems for franchisees," he said.
He added, "The ice cream sandwich has been around for a very long time," Shamieh said. "We definitely don't claim we invented the ice cream sandwich. We invented a new way to do the ice cream sandwich- with freshness and high quality."