Coveting a Black Card? It Could Change Your Life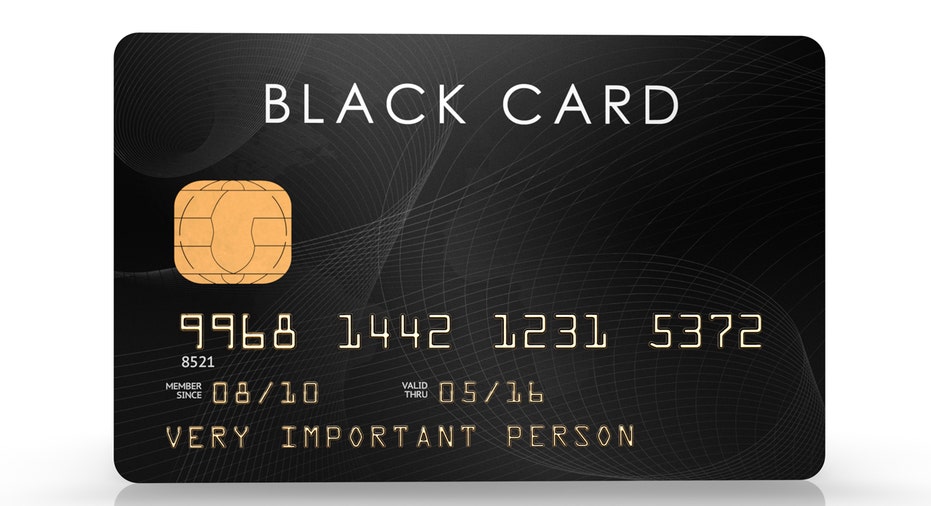 How do you define success? Some people might look to a 6-figure salary, or a $1 million net worth. But perhaps you haven't truly made it until you have a black card.
What Is A Black Card?
A black card is a type of extremely exclusive credit card that is almost solely reserved for the ultra-wealthy. Typically, the cards are available on an invitation-only basis.
Even the look of the cards indicates they are special, says Beverly Harzog, a credit card expert and author of "The Debt Escape Plan."
"Black cards do have a sleek and sophisticated look that gives a cardholder an 'exclusive' kind of feeling when they hand over the card for a purchase," she says.
However, there is more to black cards than their classic good looks. Harzog says these cards offer many benefits, which may include:
Personal shopping assistance at expensive stores.
Exceptional travel benefits, such as late checkouts, upgrades on seats and airport club access.
The ability to get reservations at restaurants that are impossible for mere mortals to get.
CARD SEARCH: Compare the best rewards credit cards and start earning today!
"There are many fantastic benefits with these cards," Harzog says. "But they also come with high annual fees compared to standard credit cards."
In fact, the annual fees with black cards can reach into the hundreds -- or even thousands -- of dollars.
Some Of The Most Famous Black Cards
Examples of well-known black cards include:
American Express Centurion Card. This very exclusive card has an initiation fee of $7,500 and an annual fee of $2,500. When people talk about "the Black Card," they typically are referring to this famous card.American Express is notoriously tight-lipped about the card. But media reports have suggested that you need to spend at least $250,000 annually on an American Express card before the company will consider inviting you to upgrade to Centurion Card status.
MasterCard Black Card. Made of stainless steel, this card has an annual fee of $495. But perhaps it is some consolation to members that after paying that hefty toll, they will get to read the members-only Luxury Magazine. If the Black Card is not prestigious enough for you, try the 24-karat gold-plated Gold Card, which has an annual membership fee of $995.
Dubai First Royale MasterCard. Issued by a consumer finance company in the United Arab Emirates, this is another invitation-only black card where information is hard to come by. However, the company does reveal that the card itself has a diamond-embedded crest, and that it features no pre-set spending limit. In addition, members receive the help of a dedicated relationship manager, and something called "royale lifestyle management."
Eurasian Diamond Card Visa Infinite. A bank in Kazakhstan issues this exclusive card, which features a diamond and gold ornament. The only way to get this card is to be recommended by the Eurasian Bank Management Board, or 2 bank customers who also hold the card. As the company website says, "The card cannot be bought." However, you will pay for it if you are a member. The fee for the first year is between 200,000 and 450,000 Kazakhstani tenge. As of publication time, that was around $590 to $1,330.
Because of the exclusivity of black cards, it is unlikely the average John or Jane Doe will be successful in simply phoning a credit card company and asking to apply for one of these cards.
Typically, you will not get invited to the black-card club unless you have excellent credit, a combination of a very high income and net worth, and an affinity for big spending, Harzog says.
"There are different levels of elite cards, and the exact spending and income requirements may differ," she says.
RATE SEARCH: Looking for a card with rewards or 0% APR? Find the right credit card for your needs!
Is A Black Card Worth It?
Black cards have their place, and can be a good choice for some people, Harzog says. However, she says that even for the ultra-rich, there may be better options.
"Even if you qualify for a black card, don't get stars in your eyes and apply without thinking it through," she says.
If you are fortunate enough to receive a black-card invitation, Harzog encourages you to do an honest cost-benefit analysis.
"Will you come out ahead financially? Or will you be paying for the prestige?" she says.
In the final analysis, standard or premium cards "work just fine" for the vast majority of people, Harzog says.
"I don't think an expensive black card is anything to aspire to," she says. "Put the money you'd spend on the annual fee in your emergency fund and stick with a really good rewards card."
Copyright 2016, Bankrate Inc.