Countrywide to Pay $335M Over Discrimination Case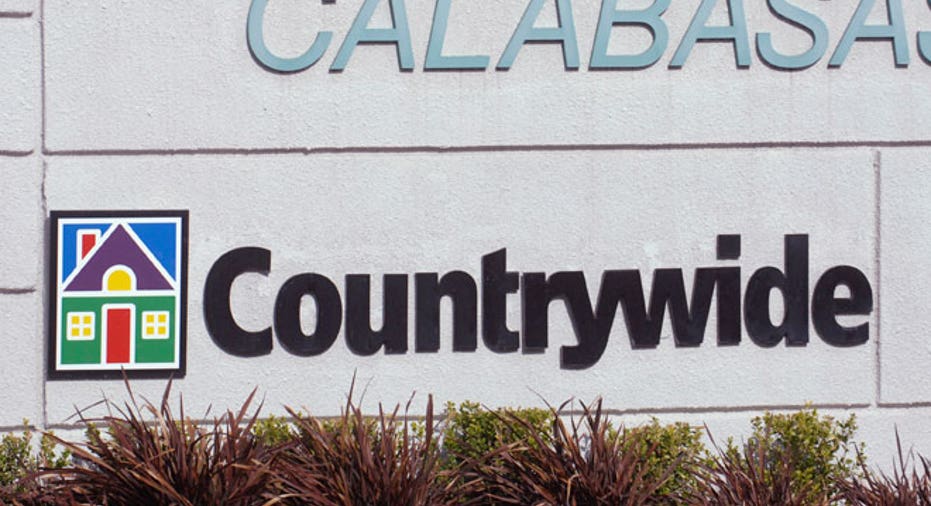 Bank of America's (NYSE:BAC) Countrywide Financial unit agreed on Wednesday to pay $335 million to settle allegations it discriminated against minority homebuyers by steering them toward dangerous subprime mortgages.
According to the Department of Justice, it marks the largest residential fair lending settlement in history. Covering actions between 2004 and 2008, the settlement offers financial compensation to more than 200,000 qualified borrowers who were charged higher fees or given subprime loans because of their race, not because of their creditworthiness, the government said.
"The department's action against Countrywide makes clear that we will not hesitate to hold financial institutions accountable, including one of the nation's largest, for lending discrimination," Attorney General Eric Holder said in a statement. "These institutions should make judgments based on applicants' creditworthiness, not on the color of their skin."
After tumbling below the $5 threshold earlier this week for the first time since March 2009, BofA's shares were recently up 0.68% at $5.21.
"We are committed to fair and equal treatment of all our customers, and will continue to focus on doing what's right for our customers, clients and communities," said BofA spokesman Dan Frahm. "We discontinued Countrywide products and practices that were not in keeping with our commitment and will continue to resolve and put behind us the remaining Countrywide issues."
The DOJ said Countrywide's business practices permitted its loan officers and mortgage brokers to differ a loan's interest rates and other fees, opening the door to unfair pricing discretion based on race. The government accuses Countrywide of being aware of this discrimination, but failing to impose meaningful limits or guidelines to stop it.
Subprime loans are considered more dangerous because they often include prepayment penalties and exploding adjustable interest rates. These mortgages are believed to have helped cause the mortgage crisis and ensuing recession.
"Countrywide's actions contributed to the housing crisis, hurt entire communities, and denied families access to the American dream," said Thomas Perez, assistant Attorney General for the DOJ's civil rights division.  "We are using every tool in our law enforcement arsenal, including some that were dormant for years, to go after institutions of all sizes that discriminated against families solely because of their race or national origin."
The DOJ said this is the first time it has alleged and obtained relief for borrowers who were steered into loans based on the color of their skin.
As part of the settlement, Countrywide, which doesn't currently originate new loans, is being required to implement policies and practices to prevent discrimination if it returns to the lending business during the next four years.
The Countrywide settlement is subject to court approval, something that is not a given considering a recent rejection of a Securities and Exchange Commission settlement with Citigroup (NYSE:C).
Underscoring how terrible of an acquisition Countrywide was, BofA has shelled out billions in legal settlements, including $8.5 billion to investors who lost money on mortgage-backed securities, $8.4 billion for loan modifications and at least $13 billion in mortgage-security repurchases.