Could LinkedIn Cost You a Job?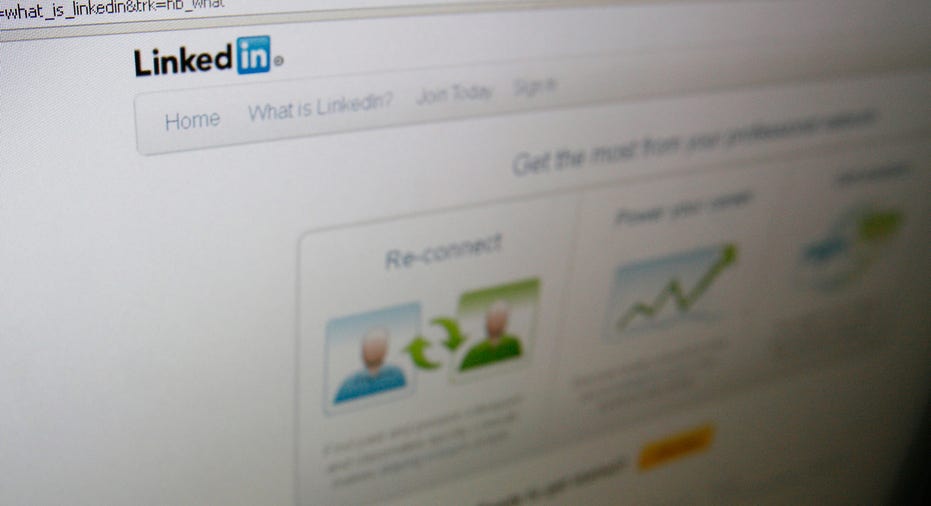 Anything you say to LinkedIn (NASDAQ:LNKD) can be used against you when you are job hunting. You might have known that already. But you probably didn't know that LinkedIn has special products specifically aimed at helping hiring managers ask former co-workers about you.
LinkedIn's "Trusted Reference" report, available only to paying premium users, compiles a list of job candidate connections, and encourages firms to reach out to potential co-workers via the service's internal email service. It does this without telling the job candidate.
That's a violation of federal law, assert of a group of plaintiffs who sued LinkedIn in California last week. By providing such detailed information on job applicants, LinkedIn is acting as a credit reporting agency, and failing to follow the requirements of the Fair Credit Reporting Act, the lawsuit claims. LinkedIn told Credit.com it is reviewing the complaint and declined to comment. The case seeks class-action status.
According to the lawsuit, LinkedIn markets Trusted Reference as a tool that helps hiring managers "get the real story on any candidate" and "find references who can give real, honest feedback."
It does so without getting consent from consumers, and without providing a means for consumers to dispute inaccuracies — both violations of the FCRA, the lawsuit alleges.
"In essence, LinkedIn has created a marketplace in consumer employment information, where it sells employment information, that may or may not be accurate, and that it has obtained in part from unwitting members, and without complying with the FCRA," the lawsuit, filed in the Northern District of California, says.
LinkedIn also provides the reports to "premium" members without determining their intent in using the information, also an FCRA violation.
In one case cited in the lawsuit, plaintiff Tracee Sweet of Georgia applied for a job in July of this year, allegedly was told she'd be hired, but then was told the company "changed its mind" after it checked "some references." Sweet had not provided references, the lawsuit says.
How It Could Be a 'Credit Report'
FCRA expert Ed Mierzwinski of the Public Interest Research Group said that even though LinkedIn's "Trusted Reference" report contains no credit information, it probably would legally qualify as a credit report. (You can get your credit reports that go into lending decisions for free once a year.)
"The statute says a report used to make credit, insurance or employment decisions is a credit report," he said.
Plenty of firms sell employment background services to human resources departments, and several have run afoul of the law. Back in 2012, data broker Spokeo Inc. paid $800,000 to settle charges with the Federal Trade Commission that it was acting as a credit reporting agency without providing appropriate consumer protections. Spokeo ran advertisements encouraging HR professionals to "Explore Beyond the Resume" by using its service, which collects information from various offline and online sources. Spokeo denied wrongdoing but agreed to stop marketing its service for employment eligibility.
Consumer lawyer and credit report expert Joel Winston of New Jersey pointed out that services like Lexis Nexis Accurint specifically says their data cannot be used in hiring decisions.
"The Accurint service may not be used in whole or in part as a factor in determining eligibility for credit, insurance, employment or for other eligibility determination purposes that would qualify the service as a consumer report under the FCRA," the firm says on its website.
Some services are able to stay on the right side of the law by being used as pre-screening tools, Mierzwinski said — using "big data" to find or reject entire pools of candidates.
"That way they can make denials before triggering FCRA (rights). But this sounds like a strong claim," he said. "If you are going to use a report, you have to give notice. And if you are going to use a report to deny someone, you have to give that person a chance to look at the report."
More From Credit.com
How to Get Your Free Annual Credit ReportsWho Are the Major Credit Reporting Agencies?How to Dispute an Error on Your Credit Report
Bob Sullivan is author of the New York Times best-sellers Gotcha Capitalism and Stop Getting Ripped Off. His stories have appeared in The New York Times, the Wall Street Journal, and hundreds of other publications. He has appeared as a consumer advocate and technology expert numerous times on NBC's TODAY show, NBC Nightly News, CNBC, NPR's Marketplace, Terry Gross' Fresh Air, and various other radio and TV outlets. He helped start MSNBC.com and wrote there for nearly 20 years, most of it penning the consumer advocacy column The Red Tape Chronicles. See more at www.bobsullivan.net. Follow Bob Sullivan on Facebook or Twitter. More by Bob Sullivan