Could Domain Names Predict the Next Recession?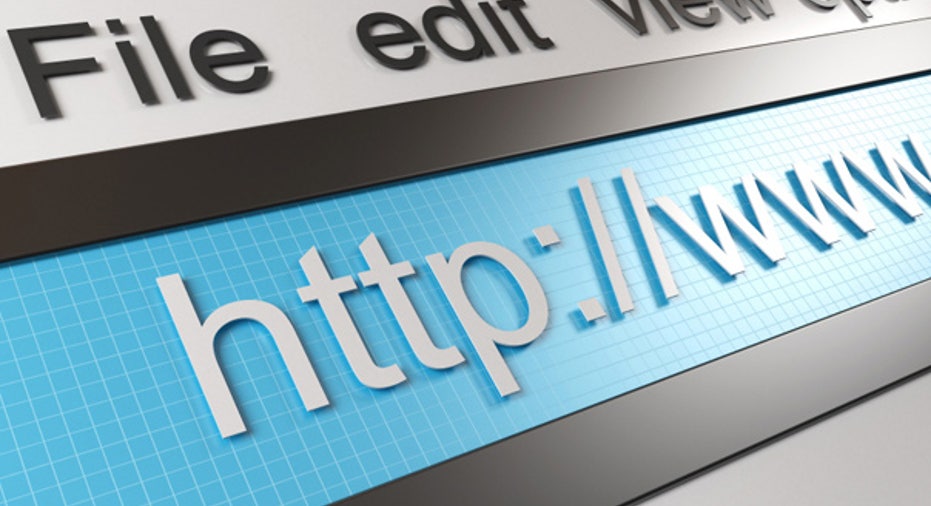 A new index launched on Wednesday shows for the first time that even domain names can offer a window into the economy, just as stocks do.
The first-ever domain pricing index, which was created by economist Dr. Thies Lindenthal, joins the ranks of similar economic indicators that track everything from consumer products and homes to truck loads.
The index, called the IDNX, was calculated using data from SEDO, the worlds largest virtual marketplace for domain names, including more than 200,000 domain transactions over the last six years. Since it will be updated on a monthly basis, the index opens a new door to the economy that has never before been.
The IDNX not only brings more transparency to domain markets, it also serves as a fever curve for the Internet economy in general by covering small businesses that are often excluded from stock indices, according to Lindenthal.
It provides a reliable benchmark for domain name traders and investors looking for information on price trends, returns and fundamental risk of Internet domain names, he said in a note on the IDNX web site.
Not Just a Cloud-Cuckoo-Land
Through a partnership with SEDO, Lindenthal found that the domain index virtually mirrors other economic indicators like the Nasdaq, proving web addresses are as much an economic asset as real estate or stocks.
Domain markets are not a cloud-cuckoo-land where dreamers trade esoteric goods at imaginary prices, Lindenthal said. The strong correlation shows that domain name buyers and sellers make economically motivated price decisions.
Domain prices rapidly gained in value from 2006 through 2007 before peaking in September of that year prior to the recession. Not surprisingly, so did the Nasdaq.
Shortly after, when valuations across the board started to fall, both tumbled. The biggest drop was in the heart of the recession between September 2007 and January 2009, with the IDNX and Nasdaq sliding about 31% and 50%, respectively.
Both started to gradually rebound in the first half of 2009 and now sit at their highest valuation since the IDNX began tracking domains in 2005.
While the two are neatly aligned, the IDNX always seems to stay ahead of the Nasdaq and remains stable when compared with Google (NASDAQ:GOOG), showing it is less volatile in the face of severe economic headwinds. Googles stock plunged a whopping 59% from September 2007 to October 2008.
SEDO CEO Tim Schumacher attributed the stable pricing to domain names relationship with advertising, which tend to be longer-term investments that are much less volatile than their stock market counterparts. After all, domain names often have a direct impact on companies' brands.
Whether its the modest volatility, proof of an economic foundation or long-term value that give the IDNX a niche place among its fellow indices, one thing remains certain: it gives domain buyers and sellers a better grasp on the product.
It gives people a good guideline of what they should ask for, how prices change. Were trying to install a sense of reality, Schumacher said. A domain is like a good that can be traded, it has price movements.
Ahead of a Gold Rush
The indexs launch comes a month after the Internet Corporate for Assigned Names and Number [ICANN] overwhelmingly voted to increase -- by an unknown amount -- the number of domain endings that include .com, .net and .org from the current 22.
Industry experts have predicted the release, slated for sometime next year, will spark a virtual gold rush, with companies and entrepreneurs alike trying to scoop up new domain names in a bid to protect their brands and expand their reach over the web.
Since price indices are designed to compare how average prices for a class of goods or services change over a specified amount of time, the IDNXs ability to quantify domains and reflect just how valuable or worthless they are during market fluctuations will likely prove beneficial to investors during a time of great market saturation.
While its hard to tell the kind of effect a flush of hundreds of new domain endings will have on the new index, Schumacher predicts it will have little impact on overall prices.
My gut feeling is it wont change much, he said. Only some may actually get some traction.
In 2001, for example, when seven new domain endings, including .biz and .info, were introduced to the pool of generic top-level domains [gTLDs], the new ones were unable to put a noticeable dent into the reigning dotcom brand.
If you start a business in the U.S. you need a dotcom name, Schumacher said. Consumers have adopted the view that you have to have that domain or youre not a real company.
Heading forward, the SEDO boss predicts new gTLDs will put little if any pressure on incumbent giants such as dotcom, thus having a marginal effect on the IDNX.
They might put price pressure on some smaller ones but most will probably sustain prices, he said.