Could 'Big Brother' Save You Money on Auto Insurance?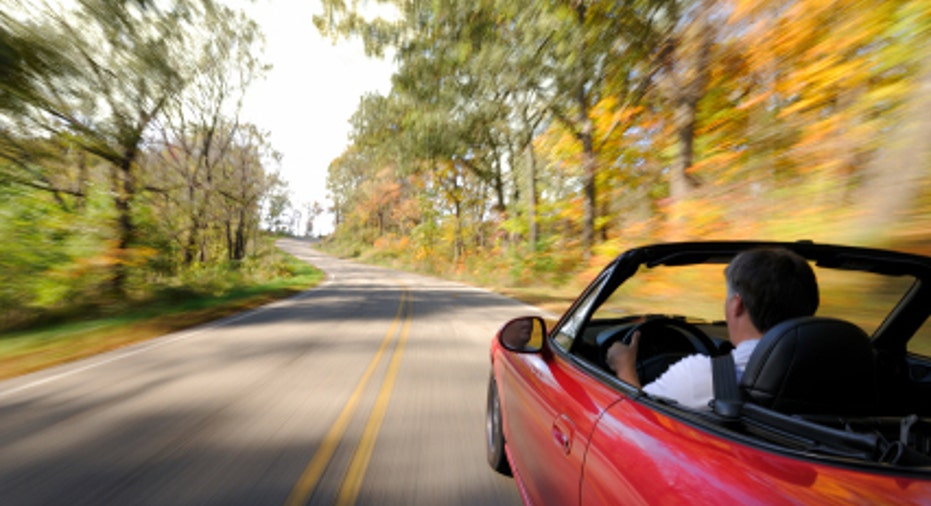 Drivers may not be able to lower gas prices, but this week one insurer announced it is offering consumers a new way to cut back on policy costs.
Progressive insurance announced it is expanding its "Snapshot" program, which gives individuals an opportunity to get a personalized discount tailored to their driving habits. The new program works through having drivers elect to install a small data recorder in their cars, which allows for sharing of mileage, braking and acceleration patterns and what time of day or night driving is happening. The company says by installing the cameras, consumers have the opportunity to save up to 30% on their insurance premiums.
Richard Hutchinson, general manager of Usage-Based Insurance at Progressive, said the program is now available in 32 states and more than 250,000 drivers have signed up for the monitoring system. He said most users receive a discount of between 10 and 15%, or about $150. In the worst case scenario, drivers pay the normal rate if they do not qualify for discounts, but costs do not increase. Drivers can also opt out at any time if they choose to do so.
"It's a revolutionary approach to pricing auto insurance," Hutchinson said. "It's all about consumer choice, and gives them the opportunity to tray and get discounts. But if they are concerned about monitoring, there is no push to make them do it."
Some privacy rights advocates have expressed concern over the program. Hutchinson said the company's rebuttal to such concerns is that the individual data being captured does not have any type of a GPS component, and while the data is subject to court order requests, he said essentially it belongs to vehicle owners and Progressive.
"We have transparent policies toward what we capture and who gets to see it," Hutchinson said. "The biggest issue is around location, but we don't have that data. It's very limited."
Paul Stephens, part-time director of Policy and Advocacy with the Privacy Rights Clearinghouse, said his concern is over the specific trips Progressive is monitoring. GPS aside, they are tracking the time of day and speed, as well as the mileage of specific trips.
"It's allowing them to not only determine driving behavior, but also social behavior," Stephens said.
The fact that information is also subject to judicial process and can be obtained by law enforcement is also troubling, Stephens said.
"That information can be used to show that someone was at a particular place at a particular time," he said. "It would be possible, using data compiled to determine where somebody was located. You can kind of narrow things down."
Whether or not people will opt in for the program is to be seen, but Stephens said it comes down to what matters more to people—privacy or money.
"It's a matter of individuals have to weigh what they value more," he said. "Are people willing to give up [some] privacy to save a few dollars on insurance?"
Hutchinson and Progressive are betting that drivers are.
"Most drivers are safe drivers," he said. "And this gives them some level of discount."