Could Better Tech Prevent Train Wrecks?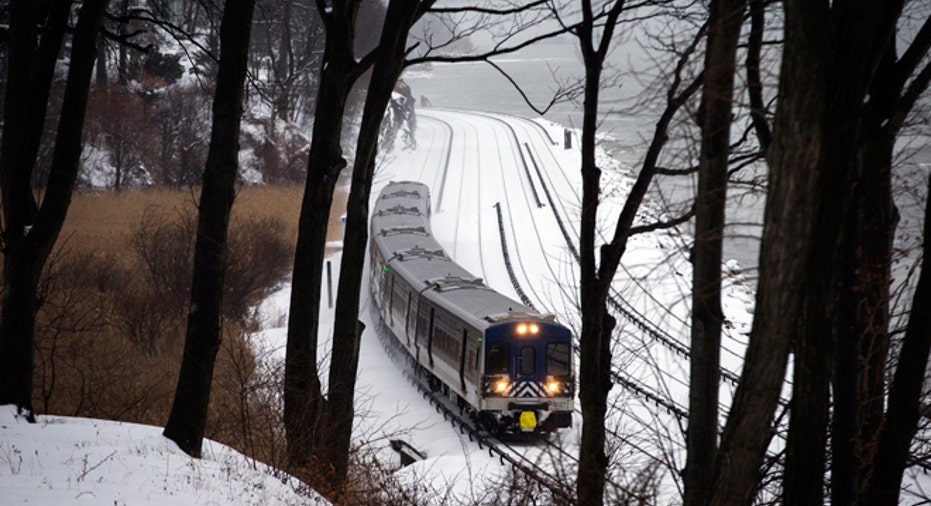 A deadly train crash on the Metro-North rail line in New York this week is yet another reminder of the potential dangers facing commuters. About every three hours, a person or vehicle is hit by a train, according to rail safety organization Operation Lifesaver.
Six people died when a Harlem line train on Tuesday evening slammed into an SUV on the tracks and a portion of the electrified third rail tore through the front of the train. The collision – the most fatal train crash in the history of the Metro-North Railroad – is currently under investigation.
Even with the emergency brakes applied, it can take the length of 18 football fields to stop a train, but efforts are being made to improve train technology and reduce collisions.
After a head-on train collision between a Union Pacific (NYSE:UNP) freight train and a Metrolink commuter train in California in 2008, Congress passed the Rail Safety Improvement Act which aims to implement "positive train control" – a safety backup system that can halt a train -- on passenger railroads by the end of 2015. However, the project, which is estimated to cost more than $2.7 billion, has fallen behind schedule, with Congress so far only authorizing $50 million.
"Insufficient funding is a significant impediment to implementation for publicly funded railroads," said Virginia Miller, a spokeswoman at the American Public Transportation Association (APTA). "The inability of most commuter railroads to acquire necessary radio spectrum is also impeding full implementation."
"It's probably going to be 2-3 years before the [entire] railroad network system is upgraded," said Fadi Chamoun, analyst at BMO Capital Markets. Beyond the positive train control improvements, Chamoun expects to see new signaling technology and efforts to improve visibility for the train operators. With much of the technology, they're "trying to remove the human error factor from the equation."
According to Operation Lifesaver, 1193 people were injured or killed at railroad grade crossings in 2013. The APTA estimates that there were a total of 466 million commuter rail trips in that year.
The automotive industry has also been making strides to improve safety technology. Google (NASDAQ:GOOGL) has spent several years developing self-driving cars, which are expected to reduce traffic accidents caused by human error. And 75% of cars on the road worldwide will be autonomous by 2040, according to Electrical and Electronics Engineers.
And while self-driving cars are not yet available to consumers, much of the relevant technology is already being introduced. Adaptive cruise control is a system that automatically adjusts vehicle speed in order to maintain a safe distance from cars ahead, aiming to reduce traffic incidents from distracted drivers. Lane departure warning systems also can keep distracted drivers from drifting.
Back-up cameras have also enabled drivers to get a better picture of what is behind them when moving in reverse. "Park distance control" and "automatic parking" controls use sensors to make it easier to move a vehicle into a tight space.
It's the "emergence of the self-aware vehicle," said Thilo Koslowski, vice president and automotive practice leader at Gartner. Cars will be able to "see, hear, and learn better than any human being can."
Fatal crashes in the United States have declined in the past decade, down 21.5% between 2005 and 2012, according to data from the National Highway Traffic Safety Administration.
"Going forward these technologies will become fundamental in achieving zero accidents," said Koslowski.