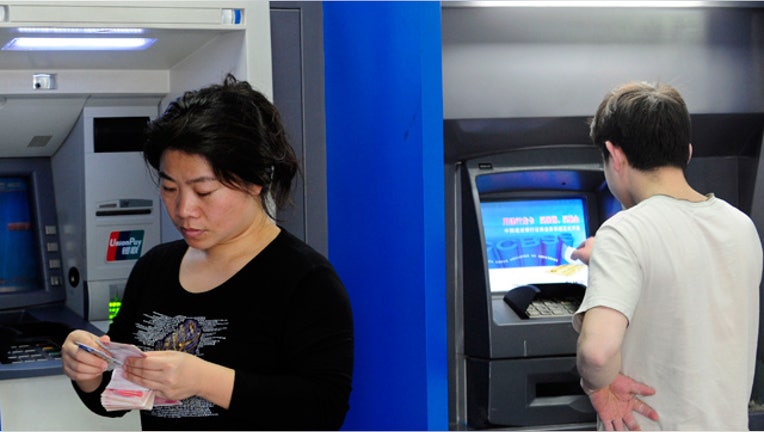 When it comes time to pick a bank, choose wisely. The one you select could give you more than good savings account rates; it could also lead to less stress and an improved outlook on your financial future.
That's according to a new survey from TD Bank that suggests there is a link between having a bank you love and lower financial stress. Six in 10 consumers who say they are happy with their bank also report having low or no financial stress. In addition, more than half of happy bank customers spend a full hour less fretting about their finances each week as compared to those who are less satisfied.
"All banks are not the same when it comes to the service they provide," said Ryan Bailey, executive vice president and head of deposit products at TD Bank, in a written statement. "Research shows those who feel valued by their bank are more likely to be happy with their financial state."
Bank satisfaction on the rise
If better banking leads to less stress, then there should be an increasing number of relaxed customers around the country. According to the American Consumer Satisfaction Index, customer satisfaction with banks increased 2.7% last year to 77. The index is scored on a 100-point scale.
While Chase had the highest satisfaction of the big banks with an index score of 74, customers at smaller institutions appear to be the ones really feeling the love. Smaller banks have a satisfaction score of 79, while credit unions boast a score of 82.
What makes bank customers happy
In publishing satisfaction scores, the ACSI notes personalized service and fewer fees may be what boost the scores of small banks and credit unions over those of big banks. The TD Bank survey echoed this idea.
Among those surveyed, most consumers told TD Bank the following factors led to them feel valued by their financial institution.
Friendly service: 82%
Knowledgeable advice: 62%
Reliability as a financial resource: 60%
While friendly service was valued by consumers of all ages, Millennials appeared more likely to look past a curt teller or two. Among those ages 18-34, only 75% felt friendly service is key to their banking satisfaction, compared to 89% of those in the age 55-and-over crowd.
Can your choice of bank really reduce stress?
The TD Bank study links worry-free customers to the banks they love, but that doesn't necessarily mean finding the bank of your dreams will instantly make you stress-free. It may be that those who are already feeling relatively stress-free about their finances are more inclined to be happy with their bank.
Those who are already on solid financial ground -- which may make them eligible for better bank rates and help them avoid fees -- simply may be more likely to be satisfied regardless of where they bank.
Still, it is hard to argue with the benefits of a friendly face smiling at you from behind the counter. For the ultimate satisfaction, consumers might want to combine a bank with good service with their own good money-management skills. Taken together, these factors may create the formula for a worry-free financial future.
The original article can be found at Money-Rates.com:Could a better bank lower your financial stress?