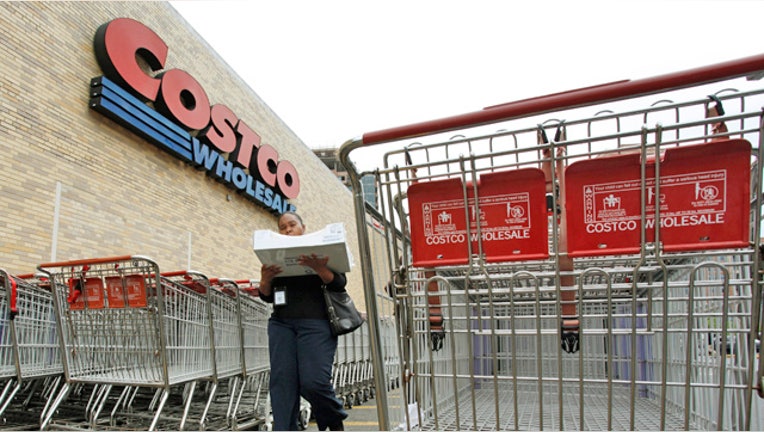 Costco (NASDAQ:COST) disclosed a deeper-than-expected 15% slump in quarterly profits on Thursday as the warehouse club operator was forced to resort to deep holiday discounts.
Shares of Costco retreated about 3% on the earnings miss.
The company said it earned $463 million, or $1.05 a share, last quarter, compared with a profit of $547 million, or $1.24 a share, a year earlier. The year-earlier period was boosted by $62 million of tax benefits.
Analysts called for stronger EPS of $1.17.
Revenue rose 6% to $26.3 billion, narrowly missing the Street's view of $26.65 billion.
Costco, which has 649 warehouses around the world, said same-store sales increased 5%, excluding currency impacts. Domestic same-store sales ticked up 4%, while international sales were up 5%.
Richard Galanti, Costco's chief financial officer, cited weaker sales and margins in certain non-food merchandise categories, especially during the holiday period. He also pointed to weaker margins in fresh food and lower international profits caused by a "significant weakening" of foreign exchange rates.
Shares of Costco fell 2.98% to $113.00 ahead of Thursday's opening bell, putting them on track to extend their 2014 dip of 2.1%.