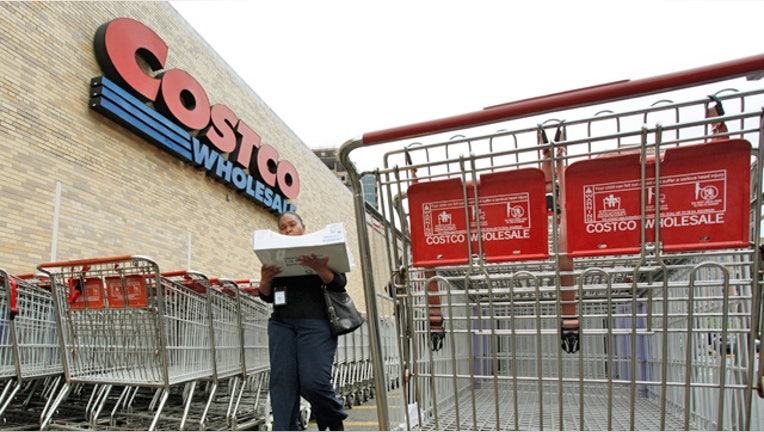 Costco Wholesale (NASDAQ:COST) said Thursday its third-quarter earnings improved 3% amid higher sales and membership fees.
Costco posted net income of $473 million, or $1.07 a share, compared to a year-ago profit of $459 million, or $1.04 a share. Revenue climbed 7.1% to $25.79 billion.
Wall Street analysts expected strong earnings of $1.09 a share, while Costco's revenue beat the consensus estimate of $25.75 billion.
Issaquah, Wash.-based Costco, which sells products in bulk, saw store traffic improve after the end of a lingering winter that hurt many retailers. In the period ended May 11, same-store sales grew 6% when excluding deflation in gasoline prices and impacts from foreign exchange.
Costco's U.S. stores booked a 6% increase in comparable sales, while international locations were up 8%.
Including gas and foreign-exchange impacts, same-store sales rose 4% overall and 5% in the U.S. Comparable sales ticked 3% higher internationally.
Revenue from membership fees checked in at $561 million, up 5.6%. Merchandise costs were up 7.2% at $22.55 billion. Operating margin fell to 2.9% from 3%.
The company said it plans to open as many as eight new stores by the end of the year. Costco currently has 655 warehouses, including 464 in the U.S.
Shares rose 16 cents to $114.40 in recent trading. Costco is down roughly 3.6% since the start of the year.