Cost of Living Out Life's Grand Events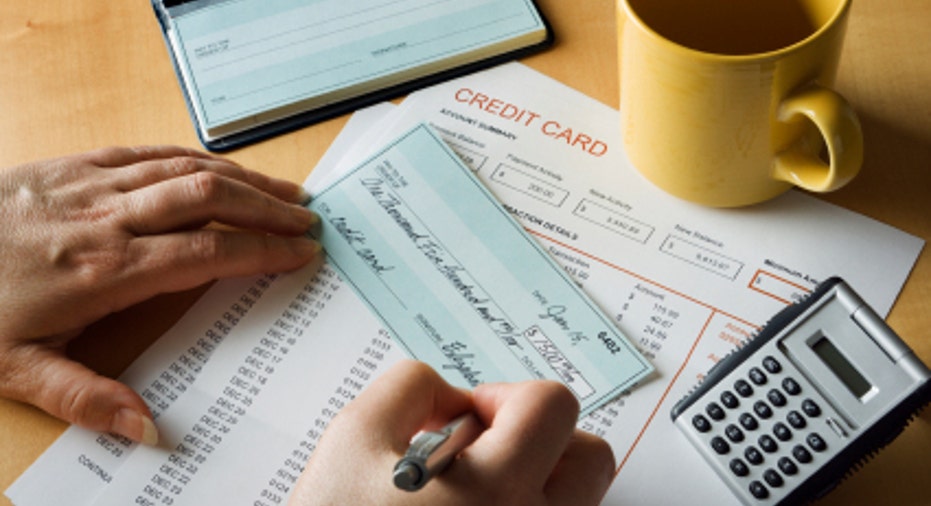 Cost of living out life's grand events
Maybe the best things in life are free, but most of us pay a considerable amount of money to experience our biggest milestones, both good and bad.
The rewards of owning a home, having children and being your own boss, for example, require a substantial financial investment. From landing your first job to retiring, from celebrating the start of a marriage to coping with its end, some of life's most poignant moments come with a large bill.
If you're approaching one of these milestones, don't skip your own cost research, advises Marc Henn, president of Harvest Financial Advisors in West Chester, Ohio.
"They have to put some work and time into it," Henn says. "Unpreparedness leads to financial surprise."
We can't put a dollar amount on the value of these seven big events to you personally. Nevertheless, we've dug up some information to give you an idea of how much they cost.
Starting your career
The few hundred bucks you might shell out for a new interview suit and a resume-writing service are a tiny fraction of the total cost of landing your first job. Educational preparation is the biggest investment, especially for occupations requiring at least a four-year college degree.
For the 2011-12 academic year, tuition and fees at public, four-year colleges averaged $8,240 per year for in-state students, according to The College Board. Private, nonprofit, four-year colleges charge an average of $28,500 per year. Room and board, books, supplies, transportation and other expenses keep the tab running.
Training for jobs that don't require a bachelor's degree can be expensive, too. Want to be the next rock star chef? At the Institute of Culinary Education in New York City, one of America's top cooking schools, the 650-hour culinary arts diploma program costs $28,250 to $33,250, depending on how your classes are scheduled.
Looking to put your lightning-fast typing skills to work as a court reporter? According to the consumer information website CostHelper.com, two-year associate degree programs in that field range from $780 to more than $12,000 per year, with the most expensive found at for-profit institutions.
Getting married
You've found "The One," and you're ready to make it official. If that means throwing a wedding for all your well-wishing family and friends, the average price tag for the celebration is higher than for a year of tuition at a private university.
In 2011, total average spending for a wedding and reception reached $25,631, according to the Wedding Report.
Let's break that figure down with a few line items. Wedding bands: $1,179. Wedding dress: $1,166. Tuxedo or suit: $200. Bridal bouquet: $132. Wedding photographer: $1,668. Food for reception: $4,772, plus $423 for the wedding cake. Live band: $1,542. DJ: $699.
Gail Johnson, a wedding planner in Decatur, Ga., says many of her clients "don't have a clue" about what their dream wedding will cost.
"They may see pretty flowers and not realize that one stem of one orchid may cost you $25 or $30 -- or even more if we have to import it," Johnson says.
Of course, you could skip the grand festivities and do the nuptials for not much more than the cost of a marriage license. Those fees vary widely from state to state, from as little as $4 in Massachusetts -- depending on what city you're in -- to $115 in Minnesota .
CostHelper.com pegs the price of a honeymoon at $3,400 to $5,100 for a six- to eight-day trip, based on surveys of wedding industry sources.
Having children
When your family starts to expand, so must your budget. In fact, your little bundle of joy usually comes with a hefty bill on arrival.
The average charge for a hospital labor and birth in 2009, the last year for which information is available, ranged from $9,617 to $21,495, depending on the method and whether there were complications, according to the U.S. Agency for Healthcare Research and Quality.
Agency and private adoption fees range from $5,000 to $40,000 or more, while international adoptions cost $7,000 to $30,000, according to Adoption.com. There is little to no cost for adopting through the foster care system.
The website BabyCenter.com features calculators that estimate the cost of child care. The cost of a baby's first year totals $10,158, including $768 per month for six months of day care, $105 per month for six months' worth of formula, $100 for an infant car seat, $129 for a stroller and $230 for a crib.
The cost of raising a child from birth in 2011 to age 17 for middle income families: $234,900, according to the U.S. Department of Agriculture. If you factor in inflation, the cost is more like $295,560.
Starting a business
If you want to be an entrepreneur, your business plan should include having enough cash on hand to cover six months' to a year's worth of operating expenses.
Typical business startup costs include research expenses, insurance, license and permit fees, equipment and supplies, advertising and promotion expenses, borrowing costs, hiring employees, and the cost of technological amenities such as a website, computer system and software.
Getting a business consultancy or day care business up and running typically costs $10,000 to $50,000, according to Entrepreneur magazine.
The average cost to open a restaurant is $494,888 with no land purchase and $735,326 if land is included, according to Restaurant Startup & Growth magazine.
Filing fees to set up a limited liability company start at $50 and can reach upward of $800, according to Costhelper.com. For help through the process, you can hire a CPA for a flat fee starting at around $400, on top of the state filing fee, or get an attorney at $100 to $300 per hour.
Figure on $100 to $250 in upfront fees to start a business credit line, plus a possible annual fee of up to $150.
Buying a home
It's likely the biggest purchase you'll ever make, and the costs don't end with the price listed on your sales contract.
When you become a homeowner, you're also incurring one-time loan closing costs, interest expenses over the life of the loan, property taxes, insurance and maintenance expenses for as long as you live in the home.
The average sales price of an existing single-family home in 2011 was $214,300, while the average for existing condo and co-op sales was $211,300, according to the National Association of Realtors. Regional averages for single-family homes were $277,000 in the Northeast, $166,900 in the Midwest, $192,800 in the South and $256,500 in the West.
Bankrate.com's 2011 Closing Costs Survey found that national average origination, title and closing fees totaled $4,070.
Average annual mortgage interest and charges in 2010 added up to $3,351, according to the Bureau of Labor Statistics.
The median annual real estate tax paid in 2010 was $2,043, according to the U.S. Census Bureau. And the average annual homeowners insurance premium was $880 in 2009, according to the National Association of Insurance Commissioners.
Cluttering your home up with furniture and knickknacks adds even more to the cost.
Dealing with divorce
Along with the emotional toll of divorce comes its economic impact. Costs include legal fees, loss of household income, relocation and setting up a new household.
Divorce attorneys are among the first in line to get paid when a couple splits. Research from CostHelper.com indicates legal fees for divorce proceedings range from $20,000 to $50,000 if you pay an hourly rate. A similar consumer website, WhatItCosts.com, puts the midrange total cost for a divorce at $15,000 to $30,000.
A legal name change can cost up to $350 if you handle it without a lawyer (you can find do-it-yourself request forms starting at around $20) or $1,000 and up if you go to court with legal representation, according to CostHelper.com.
Children often face the greatest economic loss as a consequence of divorce. According to the Census Bureau, in 2009 only 41% of custodial parents received the full amount of child support they were due, and nearly 30% of the parents owed child support payments got nothing. The average legal award to the custodial parent that year was $5,955 per year, while the average actual payment received was $3,630.
Retiring
If you're like most Americans, as much as you look forward to enjoying your retirement, you're also worried about how you're going to pay for it.
In the 2012 Retirement Confidence Survey conducted by the Employee Benefits Research Institute and Mathew Greenwald & Associates, only 14% of workers said they feel "very confident" about having enough money to live comfortably in retirement. 26% were very confident about being able to pay for basic living expenses, 13% very confident about paying for medical expenses and 9% very confident about paying for long-term care.
Among survey participants who are already retired, 21% said they were very confident about being able to afford a comfortable retirement. But that group was only slightly larger than the 19% who said they were "not at all confident."
35% of workers think they need to save at least $500,000 by retirement to live comfortably, while 34% think they need to save less than $250,000, according to that survey. Those who have done an assessment using a tool such as Bankrate.com's retirement calculator, How much to retire?, tend to think they need more money.
Of course, the actual amount needed to sustain oneself for two to four decades in retirement depends on individual lifestyles and health care needs.