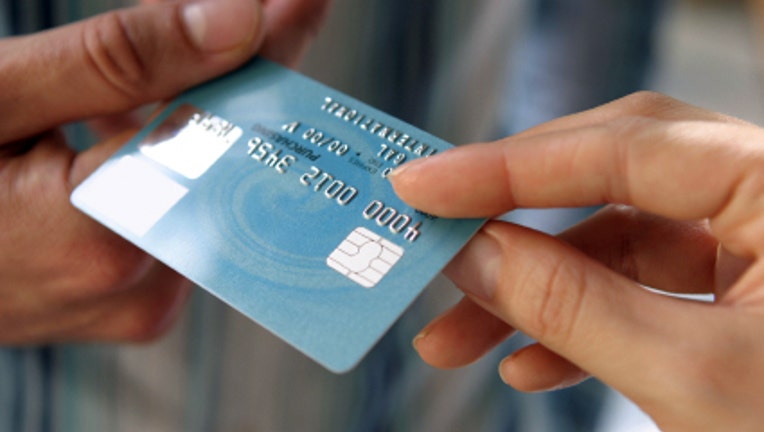 Girl Scouts, Discover rewards, a new Disney card from Chase, Taco Bell snafu, Minnesota taxicabs…What's going on in the world of credit cards right now? A little bit of everything…
Am I alone on this?
Every once in awhile, when I walk past a Girl Scout troop selling cookies, usually at our neighborhood grocery store, I'll say, "Sorry, I don't have any cash on me," even if I do. I should just say, "No, thanks," but never wanting a young seller to take my rejection personally, I always feel like I have to have a plausible excuse for not buying cookies from them. Otherwise, I feel like a heel not buying a box. So I've always found the, "Gee, sorry, I only have a credit card," a pretty serviceable excuse.
Well, I may be out of luck soon.
More From CardRatings.com
This year, according to the Pomerado (Calif.) News, the Girl Scouts are accepting credit cards.
Not all the troops will be able to process credit card orders. Out of about 1,600 troops in the San Diego Council, 240 so far have decided to accept credit card swipers. Some troops won't sign on because of the added hassle and responsibility; others may not want to pay the 8 cent transaction fee, which will come out of the troop's boxes. Each box usually has a profit between 65 and 95 cents, according to the Pomerado News.
Discover announces 2012 rewards
Discover may not have a new card to tout, but the folks there are jazzed about some tinkering that they've done with their 2012 5% Cashback Bonus calendar, allowing cardmembers to earn more than they did in 2011.
From now until March 31, Discover cardmembers can sign up to earn 5% cashback bonus rewards on up to $1,500 in gas, movie and museum purchases.
From April through June, it'll just be movies and restaurants, and then the last half of 2012, the bonus rewards come when consumers use the card for gas, movies, and theme parks in the third quarter, and movies, department, electronic and toy stores during the fourth quarter, which means (good grief) the Discover folks are already thinking ahead to the end-of-year holiday shopping season.
Long-term indigestion
Usually if someone talks about paying later for what you eat right now, they're referring to all of the calories you're consuming. In the case of a Taco Bell in Port Charlotte, Fla., according to the local news station NBC-2, customers were eating -- and then paying for it days, weeks and sometimes a couple months later.
There was a computer glitch at this Taco Bell, dating back to Nov. 22, and so for quite some time, people had been eating for free. Once the managers discovered the problem, they began manually putting in the credit card information, and customers were finally charged for their meals. Not sure how I'd feel if I were charged for, say, a $7 meal six weeks after the fact. I don't think I'd be too happy, although, yes, ethically I should pay for a meal I've eaten, and I should have noticed that I hadn't paid for it. But what a mess. Still, little anyone can do now. As the saying sort of goes, you can't unring a Taco Bell.
Disney rewards card
If you're going to Disneyland, Walt Disney World or pretty much anywhere Disney, you may want to take a look at the new Disney's Premier Visa Card from Chase. The card allows customers to earn double rewards on certain purchases, and there are other perks, particularly if you're visiting one of the theme parks or resorts.
You can earn 2 Disney Dream Reward Dollars on every dollar you spend at restaurants, grocery stores and gas stations. Clearly, if you're a big Disney fan and don't mind the $49 annual fee, this is not just some Mickey Mouse card. No, wait, I guess it is. Well, you know what I mean.
Minneapolis taxis and credit cards
It seems incredible in 2012 that taxi drivers in some cities still don't accept credit cards, but thanks to the interchange fees, cabbies have been slow to embrace credit cards as a form of payment. Still, starting in June, as the Minneapolis Star Tribune reports, Minneapolis will join several other cities that, by law, require taxis to accept credit cards. Cities currently having this requirement include New York, Boston, Chicago, Dallas, Houston and Los Angeles.
The Minneapolis City Council passed the law last month, 11 to 2. Council member Gary Schiff was the driving force behind getting the law changed. He said he didn't want residents and visitors to be stranded somewhere at night because they didn't have enough cash on them, which, again, in 2012 seems like a scenario that could easily occur.
Washington, D.C. is also considering a similar mandate.
The original article can be found at CardRatings.com:Cookies on credit: Girl Scouts now take credit cards