'Continuity Billing' Scams Cause Continuous Credit Card Pain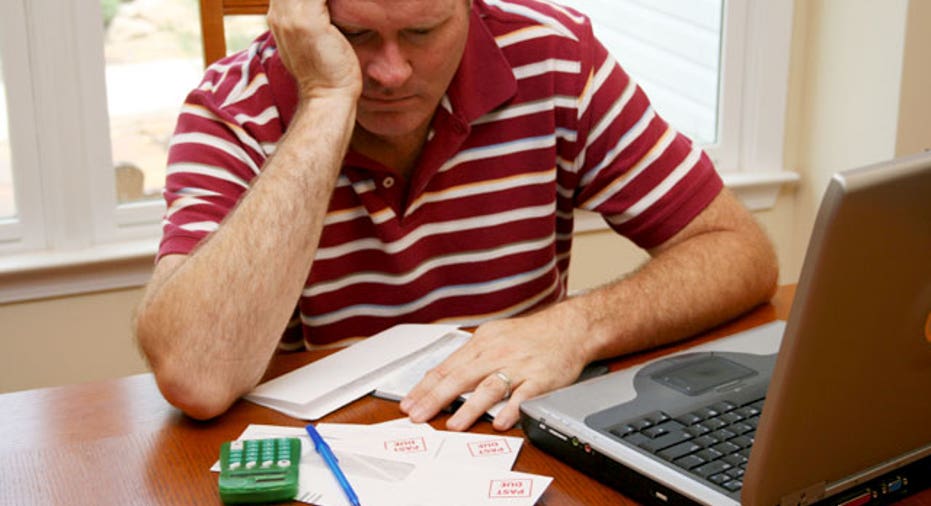 The scam is called continuity billing, an appropriate term because if you fall for the scheme -- and thousands of credit card holders are falling hard for it -- you will experience a continuity of regret.
The remorse continues because your credit card is billed each month for generally worthless services you were tricked into authorizing.
Law enforcement authorities around the country say continuity billing scams are on the rise and warn consumers to avoid being victimized. "We've brought several cases and we'll be bringing more of them," says Frank Dorman, a spokesman for the Federal Trade Commission.
In summary, continuity billing scams work like this:
Filling out a website form, you agree to pay a modest fee -- generally less than $3 -- for initial access to information or a service that sounds potentially useful. After a few clicks of the mouse, the information or product you bought shows up on your screen or in the mail, and that seems to be that.
A month or two later, you find a charge for $39.95 or $94.89 or even more on your credit card bill. "Hey," you say, "I didn't authorize that." Well, maybe you did. Sort of. One of those seemingly benign mouse clicks chained you to monthly payments that were disclosed, if they were disclosed at all, in thick language buried several layers deep in that website.
"Continuity scams are easy to run online because most people don't read the fine print -- often a tiny font at the very bottom of the sales page and designed to blend into the page background -- and are conditioned to ignore small amounts on their monthly credit card bills," says Mike Young, an attorney based in Plano, Texas, who specializes in legal disputes involving the Internet.
"When the amount is $9.95 or $19.95 per month, victims procrastinate, another month goes by, and they get billed again," he said. "When it is a larger amount, such as $79.95 per month, it is still often not caught until there have been two or three billing cycles.
"Multiply these numbers by tens or hundreds of thousands of victims and you can see why continuity scams are lucrative, particularly for those who are able to hide their identities in multiple entities and offshore or quickly close down and set up a new operation every few months or so," Young said.
Here are three real-world examples of recent continuity billing scams:
1. Grant Connect: Juliette Kimoto
Meet Juliette Kimoto, a former Mrs. Nevada, who, according to the FTC, bilked 52,000 people out of $4.3 million through one continuity billing con and 500,000 people out of $29.1 million in another.
It turns out that the beauty queen also was a queen of fraud. According to FTC filings and court rulings, she was one of several perpetrators of the "Grant Connect" scam, which lured hundreds of thousands of people with misleading claims about services and products, including a get-rich-quick scheme selling access to cost-free, need-free federal grants.
Ads for the service claimed: "$15 Billion of Free Money Available," "Over $10 Billion Issued in 2009 Already," and "EASY TO USE PROGRAM: Instantly find the Grant that's right for you!"
None of it was true, but plenty of desperate people fell for it. They authorized credit card payments of 99 cents or $2.78 for access to the "free grant" program, only to find the information worthless -- and their credit cards charged $39.95 a month or more for services they unknowingly authorized through seemingly routine clicks of their computer mouse.
In an even bolder action, Kimoto and the other defendants joined in a related scam that persuaded more than 500,000 people to pay modest application and processing fees for apparent credit cards called "First Plus Platinum Cards." This also ended up enrolling these customers in costly monthly continuity billing programs. Worse, the cards weren't even credit cards -- they merely offered $7,500 credit lines that could be used to buy only merchandise offered by the company. Of course, the credit lines also were hit for those expensive monthly fees.
Between August 2008 and June 2009 alone, authorities say, the phony grant operation extracted $4.3 million in revenue from 52,000 people. The phony credit card operation took in $29.1 million from more than 500,000 people between January 2008 and June 2009.
The FTC brought charges against Kimoto, several other people and a number of corporate entities as part of a sweeping federal and multi-state law enforcement action called Operation Short Change. Dozens of other allegedly fraudulent companies and their principals also were cited in that operation.
"Rising unemployment, shrinking credit, record-setting foreclosures, and disappearing retirement accounts are causing consumers tremendous anxiety about making ends meet," David Vladeck, director of the FTC's Bureau of Consumer Protection, said when the operation was disclosed. "But to con artists, today's challenging economy presents just another opportunity to play on consumers' worry and bilk them out of money."
In October 2011, more than two years after charges were filed, the FTC won a $29.8 million judgment against Kimoto, six other people, Grant Connect and 17 other companies involved in the scam. In a settlement, Kimoto was barred for life from selling similar products or owning similar companies. She also must turn over more than $90,000 and personal assets including jewelry, a piano and a classic 1967 Chevrolet Camaro -- the apparent total of her recoverable assets. This sort of thing apparently runs in the family. Kimoto's husband, Kyle, is serving a 29-year sentence in federal prison for another, even more costly, scheme. That one ensnared 300,000 people who paid $43 million in application and processing fees for what they believed were credit cards but actually were not.
2. BadCustomer.com: Jeremy D. Johnson
As previously reported by CreditCards.com, the BadCustomer.com continuity billing scam stole at least $275 million from about 5 million credit card holders and bank customers between 2006 and late last year, according to federal regulators.
Described by the FTC as the con's ringleader, Jeremy D. Johnson and his company, I Works Inc., operated BadCustomer.com. Much like the Juliette Kimoto scheme, the website allegedly enticed consumers into trial memberships for information about bogus government grants, then repeatedly tapped their credit cards for monthly fees -- as high as $59.95 -- that the customers never authorized.
In February 2011, the FTC won a federal court order that pulled the plug on the website and the racket it supported. Johnson was charged with mail fraud.
"A lot of consumers were defrauded," said Collot Guerard, the FTC's lead attorney on the case.
This scam, like the Kimotos', was based in Utah. "No explanation for why Utah, but with some scams it's simply a matter of people working for a scam, learning how it works, and then starting up their own scam in the same geographic area," said the FTC's Dorman.
3. Sphere Media/JDW Media: Jesse Willms
This one siphoned more than $450 million from consumers in the United States, Canada, the United Kingdom, Australia and New Zealand, according to a complaint filed in May 2011 by the FTC. This operation was based in Seattle, but it also had strong connections to Utah.
Authorities charged that Jesse Willms (a Canadian with an oddly spelled last name) controlled a 10-company Internet operation that served as something like an all-purpose continuity billing extravaganza. It allegedly tricked consumers into paying for acai berry weight-loss pills, teeth whiteners, reputed health supplements, a work-at-home scheme, access to government grants, free credit reports and low-cost auctions.
Consumers often were charged for a supposedly "free" trial -- and were later hit with monthly recurring fees, typically $79.95.
In September, a federal court halted the operation and froze Willms' assets.
"Not only has [the FTC] shown a likelihood that defendants have engaged in misleading marketing practices, but it has also shown that defendants have moved substantial funds to offshore companies and bank accounts," U.S. District Judge Marsha Perlman of Seattle wrote in issuing the injunction.
Taking action
Continuity billing scams are becoming so widespread that credit card issuers and processing companies are taking precautionary measures.
Representatives of Risk Payments LLC, a firm that offers merchants a variety of fraud protection services, are advising merchants to obtain a new authorization for every charge, even if the customer is on a monthly recurring plan, and to give cardholders advance notice before membership fees or other recurring bills are processed. Otherwise, the number of refunds known as "charge-backs" may be so high that the merchants themselves are penalized by Visa or MasterCard.
"Internet or online merchants who process recurring payments can obtain cost savings in their processing expenses by using low-cost, easy-to-implement strategies to reduce charge-backs and prevent fraud," the company advises.
"If the charge remains the following month, consumers often call the company again, and are told to be patient," he said. "All the while, they are losing their rights under the truth-in-lending and fair credit billing laws to dispute to the correct entity, which is their own credit card bank.
"If a company has already defrauded you by placing an unauthorized charge," says Will Lund, superintendent of the Maine Bureau of Consumer Credit Protection, "why would you trust their statement that they'll issue a credit?"
Experts stress that consumers should carefully check their statements and dispute unauthorized charges with the card issuer -- not the merchant.
Why? Tick-tock.
"Under federal law, consumers have 60 days from the date such a charge first appears on their statement to dispute the charge," says Lund. "These continuity scams succeed only when consumers fail to look over their monthly statements for unauthorized charges.
"It's tempting to contact the company that assessed the unauthorized charge, since their name and usually a phone number are listed there on the statement. It simply does not work. The company invariably promises to reverse the charge, and then fails to do so."
In addition, the FTC has developed more tips for consumers tempted by continuity billing offers.