Content Marketing: 4 Ways It's About to Change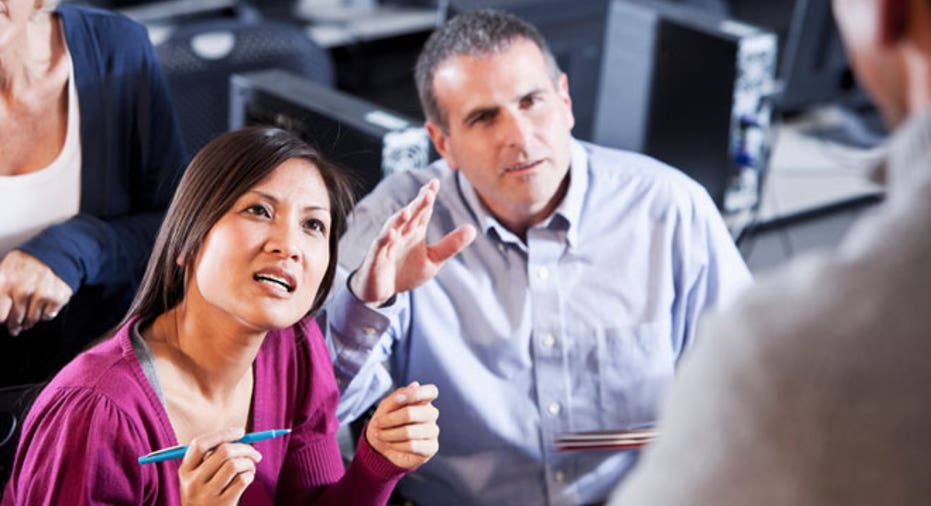 Any discussion of marketing in 2014 starts with one word: content. Creating unique and engaging content — from blogs to Facebook posts to email newsletters— has been the key to scoring customers for several years running. But where is this trend of "brand publishing" headed?
A new report from Contently — a site that connects content-hungry brands with the journalists who cook it up — outlines four major trends that are shaping the future of content marketing.
The predictions by Joe Lazauskas, editor-in-chief of Contently's digital magazine "The Content Strategist," and Contently's COO, Shane Snow, are based on observations about where brand publishers have taken content marketing over the past year and what they're asking Contently to do for them right now.
Greater transparency
When it comes to advertising, old habits die hard. While many brands have jumped on the content bandwagon, some are still churning out what Snow, in a recent piece for AdAge, called "thinly disguised advertorials." You know, the ones that look like real articles but are actually sneakily placed product pitches?
While such shameless plugs might have worked in years past, they're simply not going to cut it in the years to come, Lazauskas said.
"There are way too many lightly-branded sites out there that dubiously push a brands' products, and those brands will start getting called out for it this year,"  Lazauskas wrote in a Contently post. "On the flip side, brands that create great content and put their name on it will win consumers' trust."
A focus on results
What is content marketing really doing for business? That's the question that brands who have committed to the publishing trend will want answered in the months ahead. Contently predicts that, this year, the pressure will be on marketing teams to prove that publishing efforts are paying off.
But how will marketers measure the results of brand publishing? Rather than fretting over "vanity" statistics like page views, many brands will likely focus on dollar signs.
"B2B brands will closely track pipeline value, and B2C brands will want to measure consumer sentiment," the Contently report states. "The best short-term proxy for either right now is going to be quality time spent with the brand, and that will be driven by creating content that people like to spread." [4 Content Marketing Secrets Every Small Business Should Know]
Distribution gets sorted out
Great content doesn't count for much if no one sees it. That's why the folks at Contently predict that, in the near future, brands will turn their attention to distributing content more widely.
"The newspaper companies used to have two things that gave them control of the world's information: printing presses and delivery trucks," the Contently report says. "Tools for creation and publishing online have given brands the virtual press; this year and forward, they're going to need to start investing more intelligently in the trucks."
Two distribution options in particular have brands riled up right now: buying content (which gets distributed on someone else's site) or making content (which gets distributed on the brand's own site). As Snow said in a recent Contently post, in the months ahead brands will have to formulate their own unique strategies for owning and sponsoring content.
Content gets even better
As more and more brands enter the content marketing space, the race to tell the best stories is bound to heat up. This is good news for consumers, who will be the main beneficiaries of these higher standards for storytelling.
"The brand publishing arms race will escalate," Snow said in a Contently post. "As brands invest in creating better and better content, they'll battle to one-up each other. It should be fun to watch."
Originally published on Business News Daily.