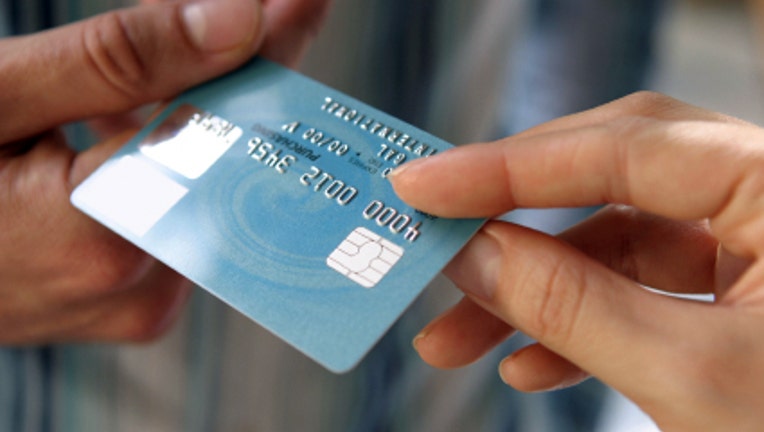 It's the digital equivalent of "couch change" -- random, niggling credit card charges that might not be large enough to raise your eyebrows when you glance over your statement, but over time they add up to a lot.
These unwanted fees, coined "gray charges," by BillGuard, a company that created a program to detect these charges on consumers' statements, include recurring membership fees, subscription fees, unwanted auto-renewals, cost creep (where a service or subscription gradually increases its cost over time), hidden fees such as  foreign transaction fees or car rental surcharges and billing errors.
And they are a growing problem. According to BillGuard, about 20% of its current users have incurred some type of gray charge. Among those users who have been affected, the average of these charges is about $350 a year, says Mary Anne Keegan, BillGuard's chief marketing officer.
Companies take advantage of the fact that you're not paying attention
Though some gray charges are honest misunderstandings between a consumer and a company -- perhaps you were overcharged or double-billed due to an operator error -- they often involve companies that are banking on the fact that people don't scrutinize their financial statements as carefully as they should, says Gregory Meyer, community relations manager for Meriwest Credit Union in San Jose, Calif.
"Merchants know consumers are busy and don't read every page of the disclosure, so on a page deep in the disclosure, they address the $5 monthly fee to access their service," Meyer says. "It's not on the front page because no one would sign up for it if they knew they would be charged each month. It's not illegal, but it sure is sneaky and needs addressing by the [Federal Trade Commission]."
One potential type of gray charge grows out of "negative options," a practice in which merchants offer free trials that later launch a series of automatic credit card charges if consumers forget to cancel. The practice is already lightly regulated; the FTC announced in 2009 it was considering adding more layers of protection but has not acted. "Caveat emptor -- let the buyer beware," says Meyer. "Anything that says it is a trial offer will likely have successive charges. There are a lot of e-newsletters that charge now. There are also a lot of online and smartphone games that do this."
Because of what some consider to be unethical practices, gray charges have been the target of numerous recent legal disputes. For example, the Web marketing company Affinion Group Inc. has been a party to four lawsuits from 22 states' attorneys general for deceiving consumers -- most recently involving New York in 2010, which resulted in a $10 million settlement.
Affinion's scheme worked like this: A consumer might purchase something -- a movie or airline ticket or flower delivery service -- then click a pop-up advertisement for an additional discount, and unknowingly become automatically enrolled in a membership-based savings program, usually to the tune of around $15 per month.
The cost of being 'too busy'
To many people, two unexpected $15.99 charges on a credit card might go unnoticed. But to Alan Gangi of Chicago, who lives on a limited income, those charges meant he had to skip two medications because he couldn't afford his co-pays.
After visiting a stamp-collector's website via a Facebook link, Gangi claims his wife's credit card information was passed along to the site without her knowledge. Gangi said she did not enter any personal or financial information, but suddenly monthly subscription fees began appearing on their credit card statements.
"We still don't understand how it happened," said Gangi, who talked to numerous representatives of both the website and his credit card company before the fees were stopped (he was not refunded the first two monthly fees). "Reps repeatedly told us that we needed to log into their site to unsubscribe -- except that we couldn't. None of our email addresses worked, none of the password combinations we used worked. Even the 'secret question' was nothing we could guess.
"As we are both disabled, the $15.99 charges were a significant part of our limited income," says Gangi. "Dishonest companies should be held liable for the damage they do to individuals."
Mitchell D. Weiss, financial author and adjunct professor of finance at the University of Hartford, says people should call gray charges like the ones Gangi dealt with what they really are: "They're illegal," he says. "It's a euphemism."
Weiss himself was nailed by a gray charge on his American Express account that added up to a year's worth of charges, which were later reversed. He had mistaken the charges for a legitimate subscription that he thought he might have purchased. "I missed it," he says. "The way it appeared on my statement misled me. It was absolutely done unethically. And I've been much more vigilant afterward."
Tips for regaining control over 'gray charges'
The key to eliminating gray charges is to be aware of everything that goes on your credit card statement.
"The first rule of personal financial management is look at your bills," says Weiss. "Make sure that you did in fact incur the charges that are there."
Another thing to keep in mind is that the old "no free lunch" maxim holds true in the digital era.
"You've got to read what it is you're agreeing to," Weiss says. "If you're being offered a product or service for free ... the tipoff would be if you're being asked to enter your credit card or checking account number to get it," he says. "Stop right there. Why would you do that? Never do that. Never enter a credit card in order to get something for free."
Weiss says that he also recommends consumers use a credit card instead of a debit card in order to take advantage of the greater protections offered by the Fair Credit Billing Act, which makes special provisions for consumers to dispute any billing errors on their credit card statements within 60 days of the first bill.
See related: Bieber online fan site fined $1 million got violations of kids' privacy