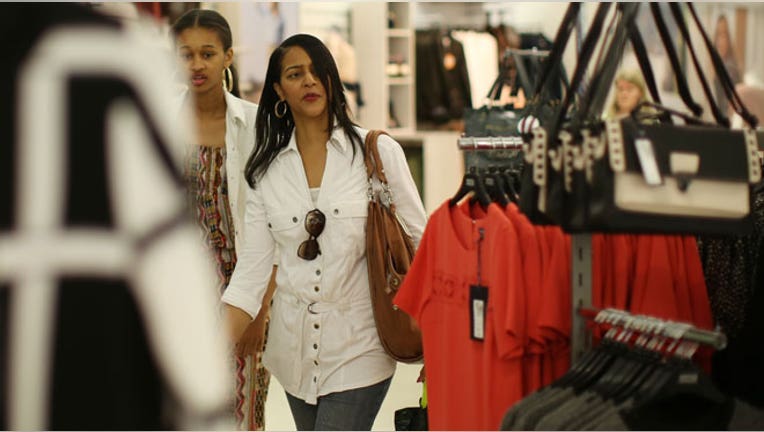 Here's the good news: household debt rose last quarter.
Here's the bad news: household debt rose last quarter.
Improving consumer confidence led to an increase in household debt last quarter, a move not seen since the start of the Great Recession, which hints that households are comfortable borrowing again.
"At first glance, debt going up sounds like a bad thing, and it can be. But it also shows that people are feeling more confident about the economy and more stable about keeping their jobs and future income," says Anna Rathbun, director of Research for CBIZ Retirement Plan Services.
The Federal Bank of New York reported Tuesday that outstanding household debt, which includes mortgages, credit cards and auto and student loans, increased $241 billion from the previous quarter to $11.52 trillion.
This is the biggest quarterly rise since 2007, and the data show balance increases are being driven by younger age groups.
The increase in household debt was led by a 1.9% increase in mortgage debt, however mortgage originations decreased $97 billion to $452 billion for the quarter. Mortgage and home equity line of credit balances increased more slowly in 2013 than in 2006, the Fed reports.
"This increase isn't surprising at all," says Rathbun. "People want to take advantage of the low interest rates and there is so much pent up demand that it's natural for mortgage debt to go up."
Credit-card balances increased by $4 billion from the previous year, bringing the total as of the fourth-quarter of 2013 to $683 billion.  Auto-loan balances rose by $80 billion while student-loan balances rose by $114 billion year over year.
Rathbun says the latest reading on consumers is in line with other recent reports on consumer spending and savings rates. "The trend is the same, people are saving less." She says household debt service payments, which is the percent of income used to pay off debt is at the lowest level in 30 years. "We are saving less and borrowing more."
Student loan debt levels jumped $53 billion to $1.08 trillion in the fourth quarter. But on a more positive note, delinquency rates on student loan debt are improving with the number of delinquent loans dropping 0.3% for the third quarter.
Overall, household debt is 9.1% below the peak level of $12.68 trillion hit at the third quarter of 2008.