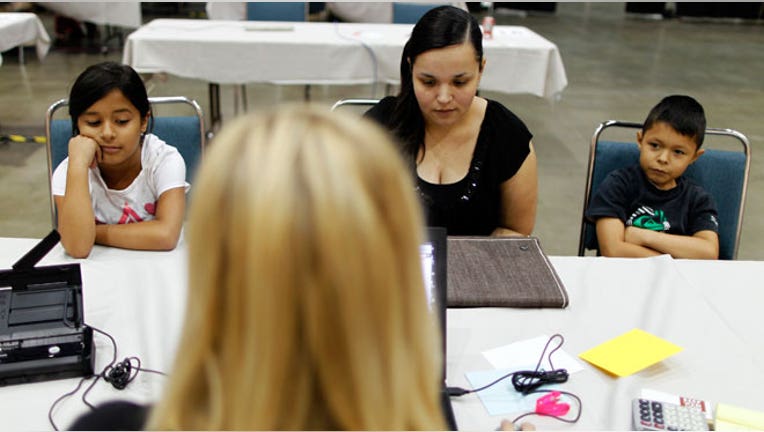 The new U.S. consumer oversight agency proposed rules on Friday to make the practices of companies that service mortgages more transparent for borrowers.
The rules, which could be modified after a comment period, are designed to protect borrowers from being forced to buy expensive homeowners insurance, for example. They are also aimed at helping delinquent borrowers stay out of the foreclosure process.
The Consumer Financial Protection Bureau (CFPB) said its new rules would ensure that the mortgage servicers responsible for collecting payments from borrowers and handling issues such as foreclosures are more transparent and accessible to borrowers.
"From processing payments to evaluating struggling homeowners and helping them avoid foreclosures, the bottom line is to treat consumers fairly by preventing surprises and run-arounds," said CFPB Director Richard Cordray.
The consumer watchdog was created by the Dodd-Frank financial oversight law and tasked with policing markets for mortgages and other products. The agency said in April it would tackle new regulations for mortgage servicers.
Among the industry practices that gained notoriety in the wake of the 2007-2008 financial crisis were poor record-keeping, limited customer service and the use of "robo-signers" to sign unread foreclosure documents. The rules address some of those practices.
Five large U.S. banks entered into a $25 billion settlement earlier this year with state and federal authorities over abusive servicing and foreclosure actions.
Bank of America Corp (NYSE:BAC), Citigroup Inc (NYSE:C), JPMorgan Chase & Co (NYSE:JPM), Wells Fargo & Co  (NYSE:WFC) and Ally Financial Inc agreed to clean up many of their practices. Some of the CFPB's rules are designed to help implement the changes established in the mortgage settlement, while others are new.
Among the rules announced on Friday are protections to help borrowers avoid so-called force-placed insurance, or insurance purchased on homeowners' behalf by mortgage servicers. Homeowners insurance is required for many mortgages, but force-placed insurance is often more expensive than what borrowers might find on their own.
The consumer bureau's rules would require servicers to give advance notice and pricing information to borrowers before they can charge for insurance. Servicers would have 15 days to cancel the insurance if borrowers can prove they already have the necessary homeowners insurance.
Under the new rules, mortgage servicers also would be required to tell delinquent borrowers about options for avoiding foreclosure, such as loan modification, and to promptly consider applications for these alternatives.
Critics say the new requirements could restrict borrowers' access to lending and slow the housing market recovery. They say the added costs of complying with new rules could drive smaller operators out of business.
"It is important that consumers receive clear and accurate information about their mortgage loan," Bob Davis, executive vice president of the American Bankers Association, said in a statement.
"Yet, we want to make sure servicing doesn't get tangled in so much red tape that high-quality, responsive servicing is no longer viable, particularly at small banks."