Consumer Advocates: Lawmakers Putting Children in Danger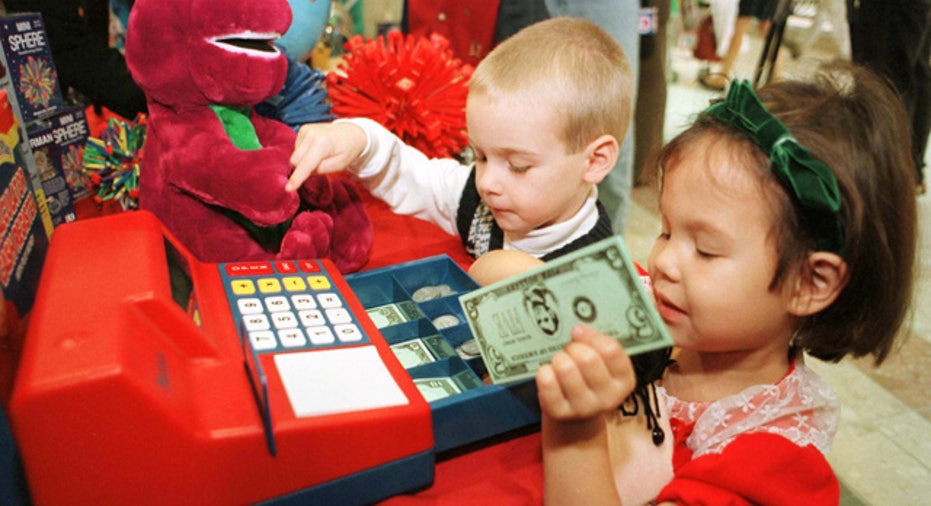 Safety standards for cribs in childcare facilities and lead in children's toys may soon be amended, and consumer advocates are warning such change could mean danger for children across the country.
The House Energy and Commerce Subcommittee Thursday finished marking up proposed legislation that consumer and safety advocates argue weakens the Consumer Product Safety Improvement Act (CPSIA). The CPSIA was passed in 2008 in response to a massive recall spike of children's toys and products for lead and other health risks. The subcommittee, led by Rep. Mary Bono Mack (R-Calif.), wrote a new amendment that, if passed, would revise children's-product-testing and lead-limit requirements in the existing legislation.  Ken Johnson, spokesperson for Rep. Mack, said the law as it stands cannot be enforced "rationally."
"2008 had set extremely strict limits on lead content for all consumer products for children 12 and under," Johnson said. "It disrupted the sale of everything from bicycles to used clothing in thrift stores."
The proposed amendment would revise the allowed lead limits for toys intended for children six and under, and six and above, Johnson said. If the new legislation is not passed by August 2011, he warned some goods already on the shelves that do not meet current lead standards will have to be pulled and destroyed, costing millions for American business.
"While CPSIA has many virtues, there are some unintended consequences of the law as well.  Our common sense reforms will help to make a good law even better, saving thousands of American jobs and providing our children with the important protections they need," Bono Mack said in a statement. "This was a careful balancing act, but even the Consumer Product Safety Commission has recognized the problems with CPSIA and requested greater flexibility in implementing the new law."
The proposed amendment would also eliminate requirements for certain childcare facilities to replace fixed-side cribs to meet the December 2010 safety standard.
"Why should childcare facilities replace cribs prematurely if they've never had a problem?" Johnson said.
Nancy Cowles, executive director of Kids in Danger, said she believes the changes to the bill will only weaken it. A move consumer advocates are against.
"We want to make sure that if we are looking at changes, it is to enhance safety, rather than to weaken safety requirements," Cowles said. "It's not about it being set in stone—we are willing to talk about ways that work within the law. Why should our children be the ones testing for safety?"
Also under the proposed law changes, the Consumer Product Safety Commission will have to evaluate the cost of third-party testing for all children's products. If it is found out that this is not cost-effective in improving safety, testing regulations may be altered, Johnson said.
"The CPSC must determine that the benefits justify the cost," he said.
The bill also targets the controversial CPSC complaint database. Amid calls for de-funding, the database launched on March 11, and allows consumers to report their own issues and experiences with products on the market. Since the database went live there has been continued public debate about the credibility of the uploaded information.
Johnson said under the bill the public database would continue to operate, but it clarifies who can submit a report of harm.
"Most importantly, people who have no relationship to the person actually harmed would not be allowed to file a report and post it," Johnson said. "We want to make sure that purely speculative complaints are not allowed to be posted."
Cowles said the database has already shown it is an asset to the overall safety of consumers in the U.S.
"The database has proved useful in looking at injury patterns and emergency patterns," she said. "Looking at the bigger picture, it shows how we can enhance safety."
Rachel Weintraub, director of Product Safety and senior counsel at the Consumer Federation of America, said the CPSIA was passed in a bipartisan fashion, and the planned changes to the law are being pursued in a partisan fashion.
"That was an important part that marked the spirit and passage of the law," Weintraub said. "This will pass without Democratic support, which is really unfortunate because the safety of our children should not be a partisan issue."
The lack of testing toys for lead, and changes to the CPSC database are backwards steps for the CPSIA, she said. Although claims have been made that the CPSC database would be posting inaccurate information, Weintraub said she has yet to see "data that proves" such claims.
"The database is in the right balance right now," she said. "It's balancing the utility for consumers in reporting information and accessing information, and gives manufacturers the ability to comment. This will limit the amount of information consumers have that can potentially save lives."