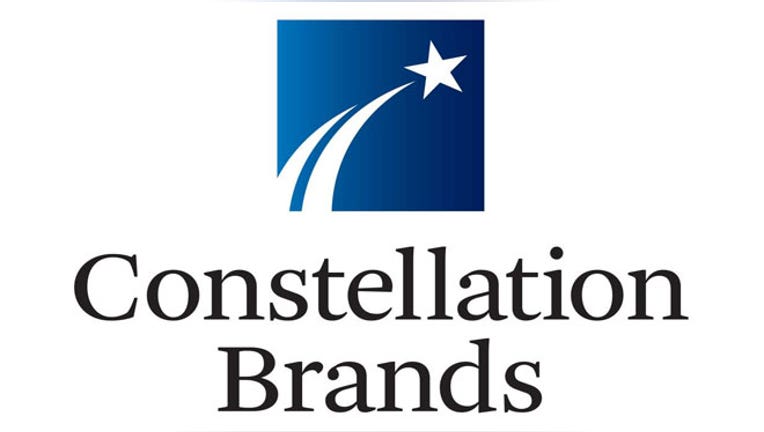 Constellation Brands (NYSE:STZ) is buying out the remaining half of Crown Imports that it doesn't already own from Anheuser-Busch InBev (NYSE:BUD) for $1.85 billion.
Shares of Victor, N.Y.-based Constellation soared more than 20% to multi-year highs Friday.
The move comes the same day as Anheuser-Busch's $20.1 billion all-cash purchase of Mexican Corona maker Grupo Modelo.
The transaction, subject to regulatory approvals, is expected to close in the first quarter of 2013.
"This is a significant milestone in the history of Constellation Brands," the company's chief executive, Rob Sands, said in a statement. "Our full ownership of this significant beer business provides an additional strategic lever for driving overall profitable organic growth."
Constellation, which makes Robert Mondavi and Ravenswood wines and now owns the exclusive rights to import, market and sell the Modelo Brands through Crown Imports, says it expects the transaction to "dramatically enhance the financial profile" of the company.
"It will solidify Constellation Brands' position as the largest multi-category supplier of beverage alcohol and the third largest total beverage alcohol company in the U.S," Sands said.
Corona has benefited Crown Imports and been a key part of Constellation's bottom line. Corona Light is the leading imported light beer and Model Especial is the third largest and one of the fastest growing major imported beer brands, the company said.
Under the deal, Constellation's Crown will continue to have complete, independent control of the distribution, marketing and pricing for all of Modelo's brands in the U.S., while AB InBev will ensure continuity of supply, quality of products and new products.
Since Constellation is buying Crown using borrowings, it is suspending its share buyback program of which it currently has $700 million remaining, the wine maker's chief financial officer, Bob Ryder, said.
The perpetual agreement allows AB InBev to exercise a call option every 10 years, subject to regulatory approval, at a multiple of 13 times Crown's earnings before interest and taxes.
Crown sold more than 164 million cases and generated $2.47 billion in sales and $431 million in operating income during fiscal 2012. Constellation recognized $215 million of equity earnings from Crown during the year.
However, the company on Friday said its first-quarter profit slipped during the period ended May 31 to $72 million, or 38 cents a share, from $74.5 million, or 35 cents, a year ago.
Excluding one-time items, Constellation said it earned 40 cents, which is a penny ahead of average analyst estimates in a Thomson Reuters poll.
Sales dipped slightly to $634.8 million from a year-earlier $635.3 million, which was mostly a reflection of a slight decline in its wine and spirits business. Revenue missed the Street's view of $647 million.
Despite acquiring Crown, Constellation merely reaffirmed its 2013 outlook with non-GAAP earnings in the range of $1.93 to $2.03 a share. Analysts on average are looking for profit of $1.99 a share.