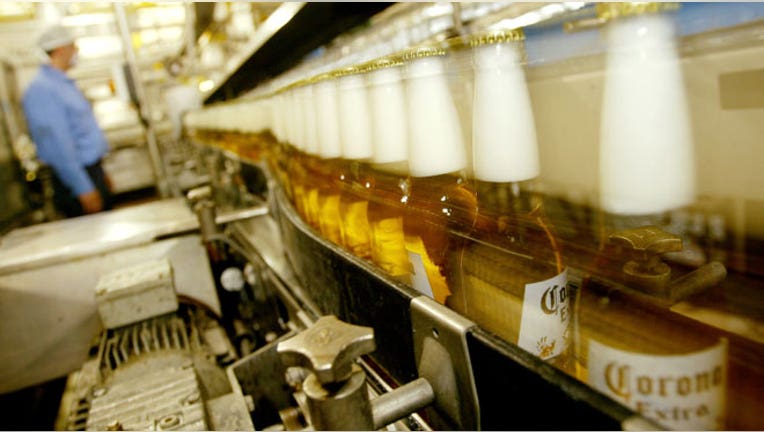 Shares of Constellation Brands (NSYE:STZ) rose 3% Thursday morning amid raised hopes of a favorable conclusion to a courtroom battle with the Department of Justice over the $20.1 billion sale of Corona maker Grupo Modelo.
Late Wednesday Constellation, Anheuser-Busch InBev (NYSE:BUD) and the DOJ agreed to request a stay of all litigation proceedings on the Modelo matter until March 19 as they continue to negotiate a settlement.
Constellation's stock plummeted around 20% after the DOJ filed suit on January 31 to block AB InBev's $20.1 billion deal to take full control of Corona maker Grupo Modelo by acquiring Constellation's 50% stake.
Regulators fear the deal, which further expands the reach of the world's largest brewer, would hurt competition and lead to higher prices on consumers by marrying brands like Budweiser and Stella Artois with Corona Extra and Modelo Especial.
In an effort to alleviate those concerns, last week AB InBev said it would be willing to unload Modelo's Piedras Negras Mexican brewery to Constellation and grant it perpetual rights for Corona and other Modelo brands in the U.S. for $2.9 billion.
"Constellation believes that the revised transaction resolves the concerns raised in the DOJ's complaint," the company said in a statement Wednesday evening.
Shares of Victor, N.Y.-based Constellation rose 2.92% to $43.02 Thursday morning, leaving them up about 22% so far this year.
On the other hand, shares of AB InBev dropped 1.04% to $91.90 in recent trading, trimming its 2013 gain to just 5%.