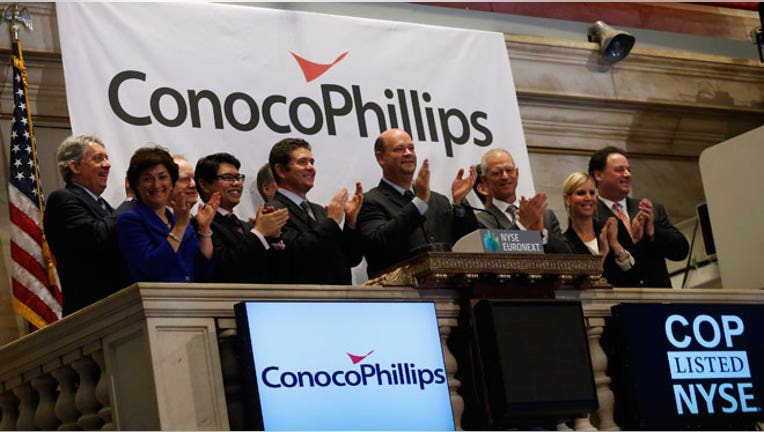 ConocoPhillips (NYSE:COP) recorded a third-quarter profit that jumped 38%, as asset sales boosted the exploration and production firm's bottom line.
The Houston-based company said Thursday its net income was $2.48 billion, or $2 a share, compared to $1.8 billion, or $1.46 a share, in the year-ago period. Excluding one-time items such as gains from asset sales, adjusted per-share earnings rose to $1.47 from $1.38.
Revenue was up 5.1% at $15.47 billion, including a $1.07 billion gain on dispositions. Sales and other operating revenue fell 3.5% to $13.64 billion.
Analysts were expecting a per-share profit of $1.45 on revenue of $14.18 billion.
The latest period included gains from the sale of ConocoPhillips' Clyden undeveloped oil sands leasehold in Canada and its Phoenix Park midstream asset in Trinidad and Tobago.
The company also intends to sell its interest in the North Caspian Sea Production Sharing Agreement, plus its Algeria and Nigeria businesses. Those deals are expected to bring in $8.9 billion in proceeds.
ConocoPhillips has undertaken a three-year repositioning plan, and part of that effort calls for shedding billions of dollars in assets. It is selling operations to focus more on U.S. shale plays.
Last year, the company completed the spinoff of its downstream operations into Phillips 66 (NYSE:PSX), which reported a 67% decline in its third-quarter earnings on weakness at its refining segment.
Shares of ConocoPhillips advanced 1.5% to $74.36 in early morning trading, extending a 26% gain as of Wednesday's close.