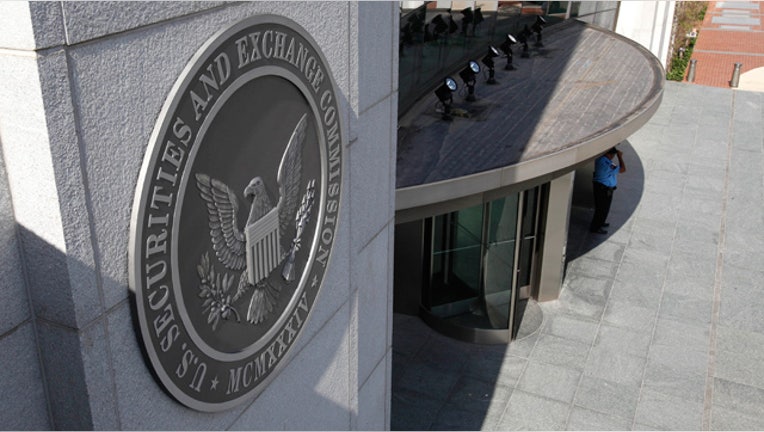 Investor advocates are calling out Congress for slashing millions of dollars from funds the Securities and Exchange Commission had earmarked for upgrading its technology used to detect trading and accounting frauds like Bernard Madoff's massive Ponzi scheme.
Several years ago, the SEC, at Congress' direction, established a $50 million reserve fund to set aside money for long-term projects, notably technology upgrades to help the agency keep pace with rapid technology advances on Wall Street.
To the dismay of SEC officials, the agency found out this week that Congress had taken back half of the $50 million as part of budget cuts included in a $1 trillion spending bill.
"Only Wall Street benefits from not properly funding the SEC. Any other claim or excuse is phony."
SEC Chairman Mary Jo White said in a statement that the reserve fund has helped the agency invest in technologies to "better protect investors and improve operation of our markets." The $25 million cutback to the fund "will affect the pace and extent of our continued progress," she added.
Investor advocates also voiced disappointment.
"It's a bad development for the SEC.  The agency has been in the stone age for decades and cutting this sum from its funding will not help with the SEC's important goals," said Andrew Stoltmann, a Chicago-based securities attorney who often represents victims of investment fraud. 
"It's the latest setback for the SEC and it's unfortunate Congress is playing games with the agency's funding at such a crucial time," said Stoltmann.
"Not Only Wrong, It's Stupid"
In an e-mail to the Washington Post, which first reported the cutback, a spokesman for the Senate Appropriations Committee said the SEC "has as much tech money as it needs" and that SEC officials "should feel confident that they have sufficient revenue to carry out their technology mission."
"The SEC has barely 20th Century technology trying to police markets, predators and criminals with 21st Century technology. It's like putting cops on the streets without radios," said Dennis Kelleher, president of Better Markets, a Washington, D.C.,-based investor advocacy group.
Kelleher said the SEC's reserve fund was specifically created to set aside money for long-term investments in technology. The funds are kept separate from the SEC's regular budget in order to avoid the unpredictable and arbitrary nature of annual budgets, especially budgets funded by Congress.
"There's no one in the private sector who would have a technology budget for just one year. The (reserve) fund was set up to make multi-year technology commitments," Kelleher noted.
Slashing that fund "is not only wrong, it's stupid," Kelleher continued. "Only Wall Street benefits from not properly funding the SEC. Any other claim or excuse is phony."
The SEC came under harsh criticism in the wake of Madoff's arrest in December 2008 for operating the largest investment fraud in history. Numerous red flags were raised ahead of the collapse of Madoff's scheme, notably by a private accountant in Boston who made repeated overtures to the SEC offering evidence of Madoff's fraud. But a lack of follow up allowed Madoff to continue scamming investors until fallout from the financial crisis forced him to turn himself in.
Since the Madoff debacle, and also following the creation of myriad new and beefed up regulations included in the Dodd-Frank banking reform act, the SEC has sought more funding from Congress.
Argument for Self-funding
The agency hasn't always gotten its wish. It sought $1.67 billion for the 2014 fiscal year but was granted $1.35 billion, a slight improvement over last year's budget, under the spending bill passed by Congress earlier this week.
Budget skirmishes like this revive the debate for allowing the SEC to fund itself through the fines and penalties it levies each year on Wall Street firms rather than relying on annual funding from Congress.
Most years the SEC turns over to the Treasury an amount received in fines and penalties that easily surpasses its annual budget. For instance, in 2011 the agency filed 735 enforcement actions – a record year – while obtaining more than $2.8 billion in penalties and disgorgement. All while operating with a 2011 budget of just under $1.2 billion.
The SEC and the Commodities Futures Trading Commission, which regulates futures markets, are the only major U.S. regulatory agencies that are funded annually by Congress. The Federal Reserve, the Federal Deposit Insurance Corp. and the Office of the Comptroller of Currency, cover their own budgets through self-funding.
A number of influential groups favor self-funding for the SEC, including the Systemic Risk Council, whose members include former SEC Chairman William Donaldson and former CFTC Chair Brooksley Born. "Self-funding helps agencies hire and retain good staff and insulates them from political pressure exerted by the deep-pocketed institutions they regulate," the two former regulators wrote.
Also supporting self-funding is the American Bar Association: "In light of the dramatically expanded responsibilities and mandates that the Dodd-Frank Act has imposed on the SEC and CFTC … we consider it urgent and crucially important for Congress to further re-examine its approach to funding these agencies in order to provide them with stable and more predictable sources of revenue," the group wrote in a 2012 letter to lawmakers.