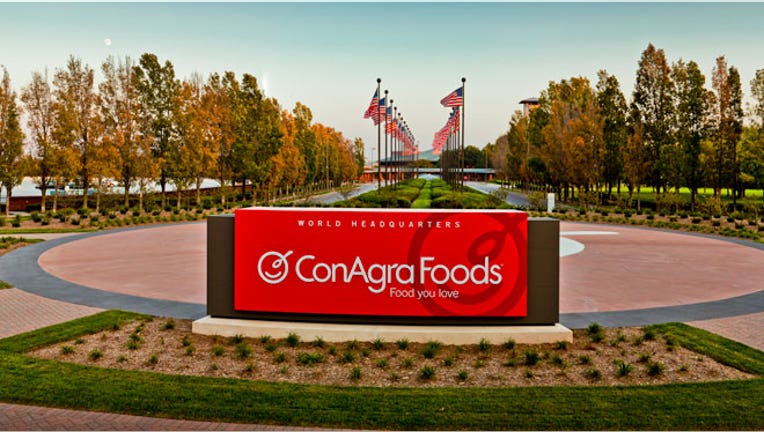 ConAgra (NYSE:CAG) cut its outlook for fourth-quarter earnings amid ongoing struggles for its private brands and weakness in consumer foods.
ConAgra, the maker of Hunt's ketchup, Chef Boyardee pasta and other products, said Wednesday its consumer foods segment has seen a 7% drop in volume.
The company also reiterated concerns over profit growth at its private label business. ConAgra, which became the nation's top private-label food maker when it acquired Ralcorp last year, warned that operating earnings for the segment are expected to decline about $60 million in the period ended May 25.
Omaha, Neb.-based ConAgra now anticipates an overall profit of 55 cents a share, down from a prior view of 60 cents a share. Wall Street analysts expected per-share earnings of 62 cents for the fourth quarter.
Shares dropped 6.6% to $30.67 on the news. The stock was already down 2.5% year-to-date through Tuesday's close.
ConAgra had already cut its guidance for the recently completed year, citing a longer timeframe to boost private-label profits.
"As we have communicated, we are in the process of improving product mix and promotion strategies in the consumer foods segment for better results and greater effectiveness, and we expect our volume performance to improve in fiscal 2015 as a result of this," chief executive Gary Rodkin said in a statement.
Rodkin added that ConAgra is focused on improving margins in the private brands segment to offset lower prices. He also noted that ConAgra exceeded its targets for fourth-quarter operating cash flow and debt reduction.
ConAgra expects its financial results to stabilize in the current fiscal year. Per-share earnings are forecasted to grow in the mid-single-digits. Analysts are looking for a 7% year-over-year increase in fiscal 2015.
During the following two years, ConAgra believes earnings growth will "accelerate to a high-single-digit rate" as the company begins to realize synergies from the addition of Ralcorp.