Commuting Takes a Toll on U.S. Workers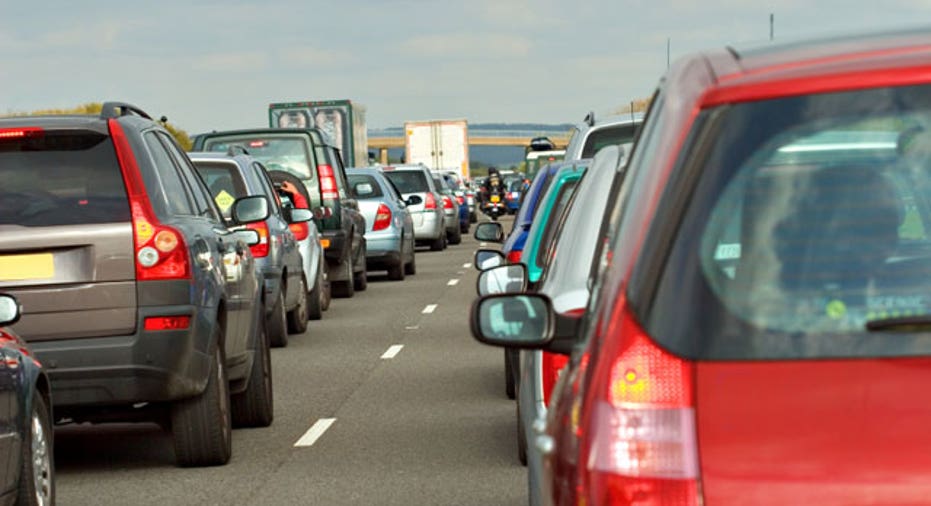 Showing up to work may be half the battle, but according to a recent survey of U.S. employees, 4%, or five million people, have called in sick to work because they just couldn't endure their daily commute.
According to the Harris Interactive Poll, commissioned by the Workforce Institute at Kronos, nearly half of employees (48 percent) said commuting significantly impacts their overall job satisfaction. When choosing their current job, 32% of workers said they included their commute in the decision-making process. The Web survey was conducted among 2,042 people in the U.S., aged 18 and older.
Joyce Maroney, director of the Institute, said job satisfaction is so greatly impacted by commuting because it takes up valuable time.
"Time spent commuting is time they can't be doing other things they'd prefer like being more productive at work, or spending time with families," Maroney said. "Unplanned absence is a huge expense for employers, and there are business benefits of working with employees to help with things like flexible hours."
Due to the harsh job climate in recent years, people aren't considering their commute as much as they had been in years past, Maroney said, and may be more likely to take on a commute they find unsatisfactory. Almost one-fifth (15%) of respondents said they would change jobs for a shorter commute, and 11% said the time they spend commuting had a negative impact on their work-life balance.
"People might just suck it up, and deal with a commute they are not ready for," she said.
And 83% of workers said they commuted to work alone, which Maroney said greatly impacts the trip to work for several reasons. Commuters can reduce expenses by considering carpooling, and reduce commuter stress by breaking up their trip with music or audio books.
"There are things that people can do to keep them mentally engaged and interested in the commute itself," she said.
Nearly three-quarters of the survey respondents listen to music while traveling, 22% enjoy their quiet commuting time and 18% talk on their phones.  Only 6% of workers are paid for the time they spend traveling to work, and only 14% have the option to work from home. Also, 27% of those surveyed said if they were given the proper technology by their employer, they would be able to work effectively from their home.
Polly Wright, senior consultant at HR Consultants, Inc., said flexibility and consideration on a business' end makes a big difference for employees.
"Giving them the opportunity to work from home, or not travel in on today when they have only a half day, things like that," Wright said. "Some of our clients on the smaller business end have started doing this because of gas prices. We've had some clients switch to four, 10-hour workdays instead of five, because of the financial burden."
Maroney said companies should consider allowing more workers to do their job, if feasible, from home, part or full-time. If that isn't an option, flexible scheduling is also a great help to commuters struggling to make it in to work during high-traffic hours.
If workers were able to get back some of the time they spend commuting, 50% said they would sleep more, 42% said they would relax, 33% said they would spend the time with their family and 28% said they would exercise.
"Employers need to be more open to listening to employees' ideas about whether or not they can work from home," Wright said. "We have traditional views on 'They must be here, and I must see them work,' but it's about balancing that."