Community Health to Acquire Health Management for $3.9B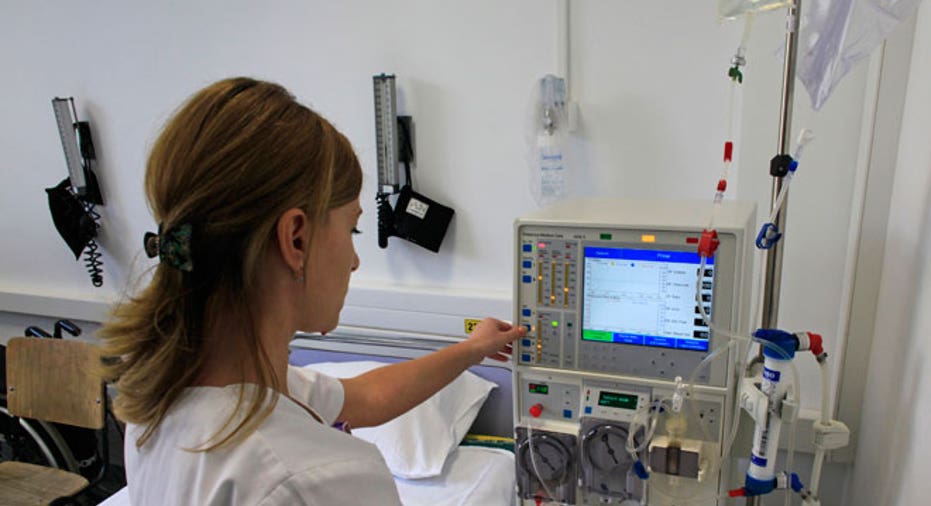 Hospital operator Health Management Associates (NYSE:HMA) reached a deal on Tuesday to be acquired by larger rival Community Health Systems (NYSE:CYH) for $3.9 billion -- nearly 8% below what Wall Street recently valued the company at.
The take-under of Naples, Fla.-based Health Management follows a lengthy review of strategic alternatives and is happening amid an ongoing proxy battle with hedge fund investor Glenview Capital Management.
Franklin, Tenn.-based Community Health agreed to pay $10.50 a share in cash and 0.06942 shares for each Health Management share.
That offer values Health Management at just $13.78 a share, which is a 7.6% discount to the stock's Monday close at $14.92.
Health Management noted the value represents an 8.3x multiple on its trailing cash flow, which it said is higher than the multiple paid on similar deals in the industry. The company also said in a statement it is a "significant premium to what we believe would be the unaffected trading price of our shares."
Shares of Health Management tumbled 10.19% to $13.41 Tuesday morning, falling below the offer value. Community Health slid 1.31% to $46.59.
"Shareholders will receive immediate value in cash, as well as CHS stock that will allow them to participate in the future growth of a true industry leader," said Health Management Chairman William Schoen, in a statement.
Under the terms of the deal, Health Management shareholders will own 16% of the combined company. Health Management shareholders will also receive one contingent value right for each share they own, potentially giving them an additional cash consideration of up to $1 per share.
The value of the transaction rises to about $7.6 billion when the assumption of approximately $3.7 billion of debt is included.
"This compelling transaction provides a strategic opportunity to form a larger company with a diverse portfolio of hospitals that is well positioned to realize the benefits of health care reform and to address the changing dynamics of our industry," Community Health CEO Wayne Smith said in a statement.
The deal is expected to close by the end of the first quarter of 2014 and is subject to approval by 70% of Health Management's shareholders and antitrust regulators.
Community Health said it received financing commitments from Bank of America Merrill Lynch (NYSE:BAC) and Credit Suisse (NYSE:CS).
BofA and Credit Suisse also served as financial advisors to Community Health, while Health Management was advised by Morgan Stanley (NYSE:MS).
Health Management also tapped John Starcher, Jr., currently president of its Eastern Group, as interim president and CEO effective on Thursday.