Comcast: TWC Deal Won't Limit Competition as Online Video Grows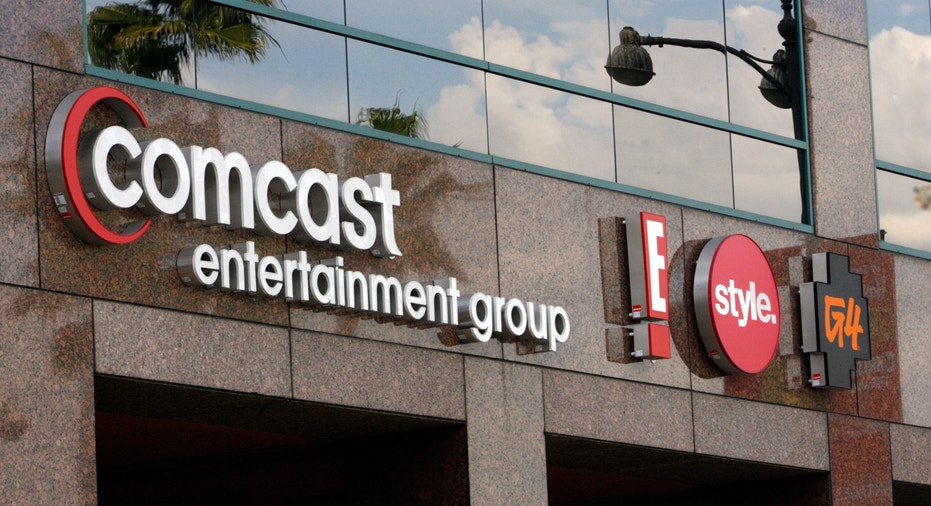 Comcast (NASDAQ:CMCSA) believes its proposed $45 billion acquisition of Time Warner Cable (NYSE:TWC) won't limit competition given the increasing clout of online video services, according to filings with the Federal Communications Commission.
The nation's top cable provider is in the process of seeking regulatory approval for the deal, which would create a combined company with 33 million subscribers. Comcast has already pledged to divest assets that include three million of those customers.
In order to receive the go-ahead, Comcast must convince the FCC that its deal would result in benefits that can only be achieved through a combination of the two companies.
Comcast submitted its application and public interest documents on Tuesday, ahead of a Senate hearing scheduled for Wednesday.
The Philadelphia-based company said an acquisition of Time Warner Cable would give customers of the No. 2 cable operator more video choices and faster broadband service. A deal would also accelerate investments in research and development, infrastructure and other areas, Comcast added.
Comcast said the FCC's net neutrality rules, which the company accepted as part of its NBC Universal acquisition in 2011, would be extended to Time Warner Cable's customers. The FCC is currently rewriting Open Internet rules that would apply to all companies, after a federal court struck them down in January.
Comcast also plans to bring its low-income broadband option into Time Warner Cable homes.
"The FCC filing lays out in considerable detail how Comcast and TWC are better together for millions of customers and businesses, describing the exciting enhanced services and other concrete consumer benefits that will be available because of the transaction," Comcast executive vice president David L. Cohen wrote in a blog post. "Importantly, we show that these significant benefits are achieved without diminishing competition in video, broadband, phone, programming, advertising, and other markets."
Opponents of the transaction have voiced concerns that combining the two largest U.S. cable providers will limit competition for television and Internet customers.
In response, Comcast stressed that it competes directly with Time Warner Cable in few markets, while phone companies and new entrants like Google (NASDAQ:GOOG) are increasing broadband competition.
As for the video market, the company highlighted how Comcast and rival cable providers have lost subscribers in recent years, largely due to offerings from phone companies like AT&T (NYSE:T) and online video streaming from Netflix (NASDAQ:NFLX), Amazon.com (NASDAQ:AMZN) and Hulu.
Comcast completed its filings with the Department of Justice last week. The DOJ must also approve the Time Warner Cable transaction, which was announced in February.
Shares of Comcast slipped 44 cents, or 0.9%, to $48.64 in recent trading. Time Warner Cable was also down 0.9% at $135.00.