Comcast Skates Away With 10-Year TV Deal for NHL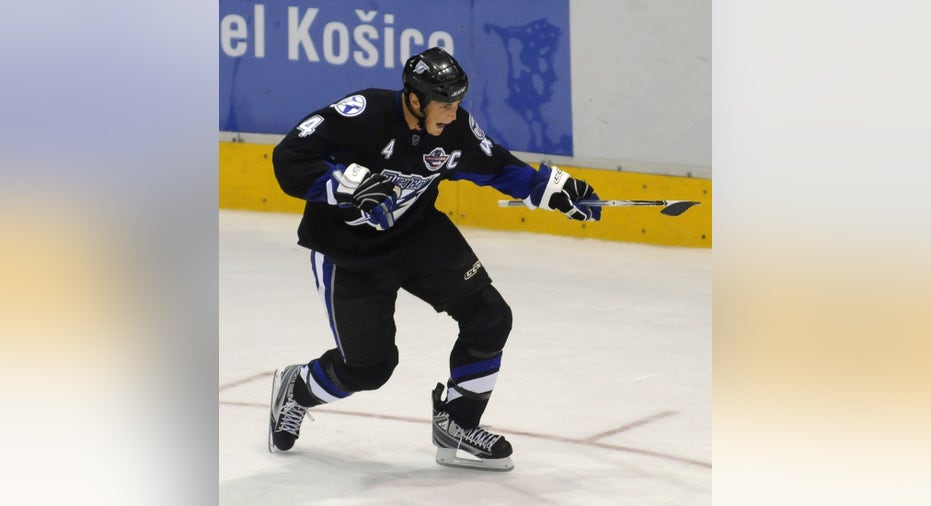 The National Hockey League has reached a new 10-year television contract with Comcast's (NASDAQ:CMCSA) NBC and Versus networks that is worth a reported $200 million a year.
The deal was announced at a press conference Tuesday afternoon in New York and comes as the NHL's current TV package was set to expire after this season.
In a sign of hockey's comeback from its 2004-2005 lost season, the deal's $200 million annual value is a big increase from its previous deal, The Wall Street Journal reported.
"This is the most significant U.S. media rights partnership in the league's history," Gary Bettman, the commissioner of the NHL, said in a statement. "NBC Sports and Comcast have been fantastic partners. They have provided incredible coverage of our sport and have teamed with us to deliver the best TV viewership figures in three decades."
The deal means the NHL will remain the only of the four major sports not to have its games broadcast by sports leader ESPN, which is owned by Walt Disney (NYSE:DIS) and has considerable influence in the sports world. While ratings are on the rise, the NHL often captures a significantly smaller audience than its counterparts.
That doesn't mean ESPN didn't want the NHL back as the Journal reports the network was one of several vying to carry hockey.
As part of the new contract, Comcast will receive rights to online streaming of games and Versus will have exclusive conference semifinal coverage rights, bringing with it a 200% increase in games. Regular season coverage on Versus will increase to 90 games from roughly 50.
"We have significantly increased the value of the NBC Sports Group with this unprecedented, 10-year agreement with the National Hockey League," said Dick Ebersol, chairman of NBC Sports. "The NHL has been and will continue to be one of our cornerstone properties."
The deal comes several months after Comcast, the largest cable operator in the U.S., obtained majority control of NBCU from General Electric (NYSE:GE).
Ebersol said Tuesday NBCU plans to rename Versus within 90 days to include the NBC name, the Journal reported. Versus, which was previously known as the Outdoor Life Network, is now in more than 79 million homes, up from 64 million in 2005.
The NHL said overall TV ratings in the U.S. have soared 84% over the past four years and its 2011 Winter Classic game was the most-watched regular season game in the U.S. in 36 years. Viewership at Versus during the regular season hit a new high, climbing 17%. Playoff ratings are also up, with last year's postseason on Versus ranking as the most watched on cable in eight years and the first two rounds setting a new cable record for the sport.