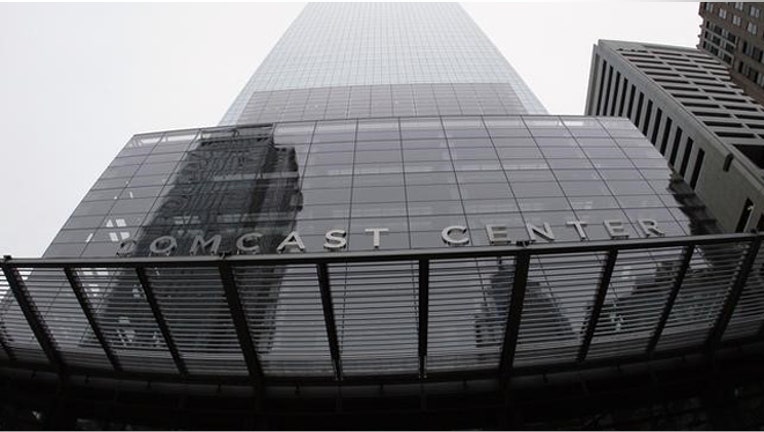 Comcast Corp, the largest U.S. cable operator, posted better-than-expected first-quarter profit, driven by strong growth in its high-speed internet and business services.
Comcast, which increased its stock buyback program to $10 billion last quarter, said it would now earmark $6.75 billion for 2015, higher than the $4.25 billion it had previously set aside for the year.
Comcast, which abandoned its proposed $45 billion merger with Time Warner Cable Inc in late April, said on Monday its total revenue rose 2.6 percent to $17.9 billion in the quarter ended March 31.
Net income attributable to Comcast rose 10 percent to $2.1 billion, or 81 cents per share, from a year earlier.
Profit was 79 cents per share after excluding items such as investments and acquisition-related items. This beat analysts' estimates of 74 cents per share, according to Thomson Reuters I/B/E/S.
The company, which added video customers last quarter, said it lost 8,000 subscribers from January through March, compared to the 24,000 additions a year earlier.
Wall Street keeps a close watch on the number of new video subscribers as pay TV operators fight to keep customers amidst intense competition from streaming video services.
The number of Comcast's high-speed internet customers rose by 6.2 percent to 407,000. Revenue from the business was up about 11 percent to $3.04 billion.
Business services revenue was up 21.4 percent to $1.11 billion.
At NBC Universal, revenue fell 4 percent to $6.6 billion from a year earlier, when it benefited from the 2014 Sochi Olympics.
The Universal theme park business, with its popular "Harry Potter" attraction in Florida, saw revenue rise 34 percent to $651 million.
Advertising revenue at cable networks fell 5 percent in the quarter to $851 million amid a decline in ratings that has hit networks across the TV industry. The NBC broadcast network's ad revenue dropped 16 percent to $1.54 billion.
Revenue at the film studio rose 7 percent from a year earlier to $1.45 billion, bolstered by its blockbuster "Fifty Shades of Grey" film.
Comcast's shares closed at $58.41 on Friday on the Nasdaq. (Reporting by Malathi Nayak; Editing by Savio D'Souza)