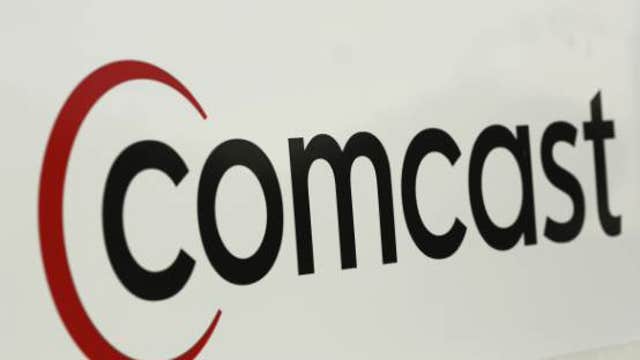 Comcast (NASDAQ:CMCSA) earnings surpassed analyst expectations on Tuesday, showing a 30 percent rise in net income for the first quarter. Comcast showed a profit of $1.87 billion, or 71 cents per share.
Revenue grew to $17.4 billion, up 13.7% from the same period the year before.  Analysts were predicting total revenue of $17 billion.
The 2014 Sochi Olympics boosted Comcast-owned NBC Universal, bringing in $1.1 billion in revenue. The best broadcast ratings in a decade also contributed to the quarterly growth, bringing in a 92.5% increase in advertising revenue.
Total NBC Universal revenue grew by 29%, to $6.9 billion. Revenue growth was 8%, excluding the Olympics.
Revenue for cable communications also rose 5.3%, bringing in $10.8 billion in revenue. This was driven by a 9% increase in high-speed internet and a 23.9% increase in business services.
"Triple product" customers increased by 36% to 9.5 million. There was also a rise in video and voice customers, seeing revenue growth of 1.3% and 2.1% respectively.
Comcast announced a $45 billion acquisition of Time Warner Cable in the first quarter of the year.  The deal is pending anti-trust review, which could take all year.
"The more planning we do for our proposed merger with Time Warner Cable, the more excited we are by the opportunities for the combined company," said Comcast CEO Brian Roberts, in a statement.
Comcast shares jumped 2% on earnings results, surpassing $51 per share.