Colorado Shooting Reverberates Across Entertainment Industry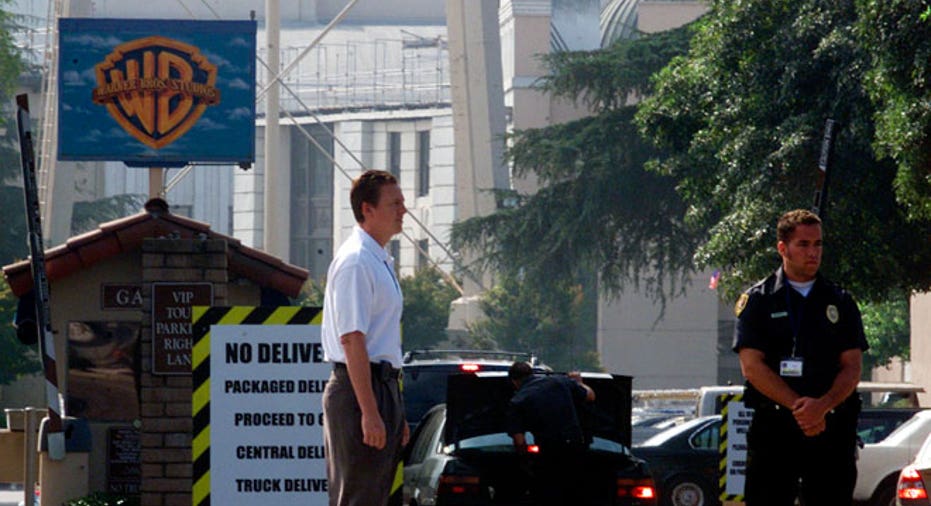 Companies across the entertainment business were shocked Friday by a shooting in Colorado during Friday's "The Dark Knight Rises" premiere that left 12 dead and many more wounded.
Warner Bros., the Time Warner (NYSE:TWX) studio, has cancelled the movie's red carpet premiere in Paris that was planned for Friday night and several of the film's stars, including Christian Bale, Anne Hathaway and Morgan Freeman, have scrapped interviews, according to Hollywood Reporter.
"Warner Bros. and the filmmakers are deeply saddened to learn about this shocking incident," the Burbank, Calif.-based movie studio said in a statement. "We extend our sincere sympathies to the families and loved ones of the victims at this tragic time."
The shooting took place at the midnight premiere of "The Dark Knight Rises" at the Cinemark (NYSE:CNK) theater in Aurora, Colo. where there were four sold-out showings. Police have confirmed that 12 are dead and 59 were wounded.
Among the victims were service members. In a statement, the U.S. Department of Defense said one sailor and two airmen were injured in the incident. Another sailor was unaccounted for as of Friday afternoon.
The suspect, identified by federal law enforcement officials as James Holmes, 24, is in police custody. The FBI is assisting the Aurora Police Department and has dispatched special agent bomb technicians to try and enter the suspect's booby-trapped home.
Holmes reportedly kicked down an emergency door at the theater, set off two devices that appeared to release some "sort of irritant or smoke to distract the crowd" and started shooting, Aurora Police Chief Daniel Oates said at a press conference.
Hundreds of frantic 911 calls started flooding in around 12:39 a.m. local time, police said.
The suspect, who is a former graduate student with the University of Colorado Medical School where he was in the neurosciences program, reportedly retreated to his car behind the theater after the shooting spree where he was confronted by police already at the scene for crowd control.
Officials say Holmes was carrying an assault rifle, shotgun and 40-caliber handgun. While police have not calculated the number of shots fired at this point, Oates said "many, many rounds [were] fired." The suspect was dressed in black and wearing a bulletproof vest and gas mask. Police said Holmes has no criminal history outside of an Aurora speeding ticket from October 2011.
In a statement, Cinemark said it is "deeply saddened about this tragic incident" and added that it is "grateful for the quick and professional reaction of all local law enforcement and emergency responders."
The theater said it is working closely with the Aurora Police Dept.
Shares of Warner Bros. parent Time Warner ticked slightly higher on Friday morning despite the tragic events but have since retreated with the broader market. Movie theater stocks are falling. Shares of both Cinemark and Regal Entertainment (NYSE:RGC) slumped more than 3% Friday. India's Cinemax was also down 3%.
"The security and safety of our guests and staff is always our number one priority," Regal said in a statement. "As is our custom, we will continue to monitor the situation and adjust our security needs as necessary.
AMC Theaters said it is reinforcing security procedures with theater teams and will not allow guests into its theatres wearing costumes or face-covering masks. Fake weapons will also be banned from inside AMC buildings.
"Movie going is part of our social fabric and this senseless act shakes us to our core," AMC said in a statement. "We are taking necessary precautions to ensure our guests who wish to enjoy a movie this weekend can do so with as much peace of mind as possible in these circumstances."
AMC said show schedules circuit-wide will not change but the theater will honor exchanges or refunds if guests choose to opt out.
Meanwhile, New York Police Commissioner Raymond Kelly said that as a precaution against copycats and to raise comfort levels among movie patrons in the wake of the shooting, the NYPD is providing coverage at theaters playing "The Dark Knight Rises" in the city's five boroughs.
Oates said police believe the incident was isolated and that Holmes acted alone.
The highly-anticipated movie, which is the last in Christopher Nolan's trilogy that began with "Batman Begins" in 2005, was expected to set box office records. Some critics had even questioned whether the "Batman" debut would top record box office holder "The Avengers," which raked in $207.4 million in its premiere last May.
The film was set to play in 4,404 movie theaters and 332 Imax (NASDAQ:IMAX) theaters, according to Entertainment Weekly. While the Colorado tragedy may deter some people from visiting the theater, many showings had sold out in advance of the opening.