Colonial Talks Pipeline Repair While Fires Still Blaze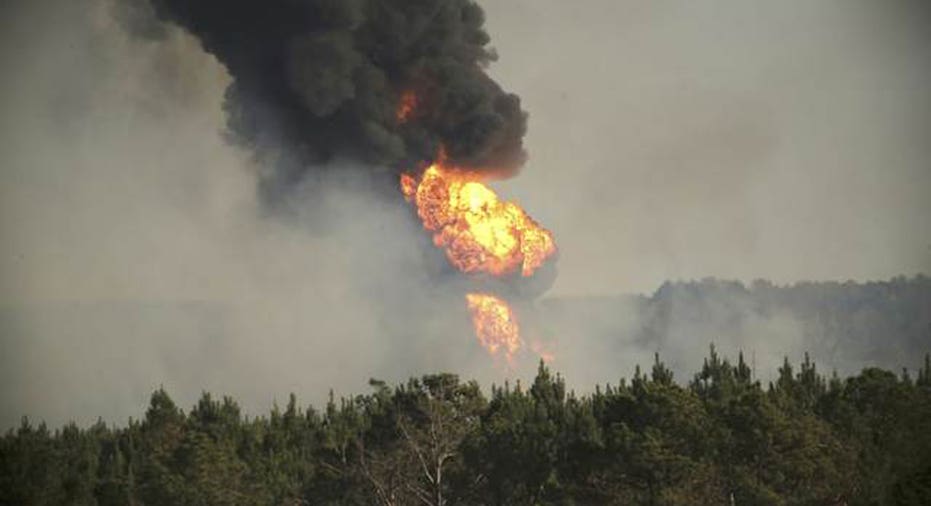 Colonial Pipeline Co. is repairing its damaged fuel pipeline and said on Thursday that the line could be restarted as soon as Saturday, but a small fire from the explosion continues to burn for the fourth day.
The pipeline, a major conduit supplying the Southeast and Northeast with gasoline, has been shut since Monday afternoon. The line was struck with excavation equipment while a crew performed work on the line in Shelby Co., Alabama, causing an explosion. One person was killed and several others were injured.
News of the outage raised concerns that parts of the Southeast could face rising prices at the pump or gasoline shortages like they did in September, during a 12-day partial outage caused by a leak on the Colonial pipeline. But gasoline prices mostly have held steady so far this week.
The pipe explosion also sent gasoline futures soaring as much as 15% on Tuesday, the biggest intraday gain in eight years, though prices have pulled back since. Gasoline futures settled down 1.62% at $1.4245 on the New York Mercantile Exchange on Thursday.
On Wednesday night, the company began excavation and other preparations to remove the fuel remaining in the pipe and said it had made "substantial progress." The company said the fire, which has been allowed to burn under supervision, will be extinguished soon and then the pipe will be drained. After that, the damaged segment of pipeline will be removed and replaced.
Colonial's diesel pipeline was also briefly shut down following Monday's incident, but is running again. Colonial said Thursday that it determined the diesel line wasn't affected by the incident, following a visual inspection Wednesday.