College Tuition Reality Check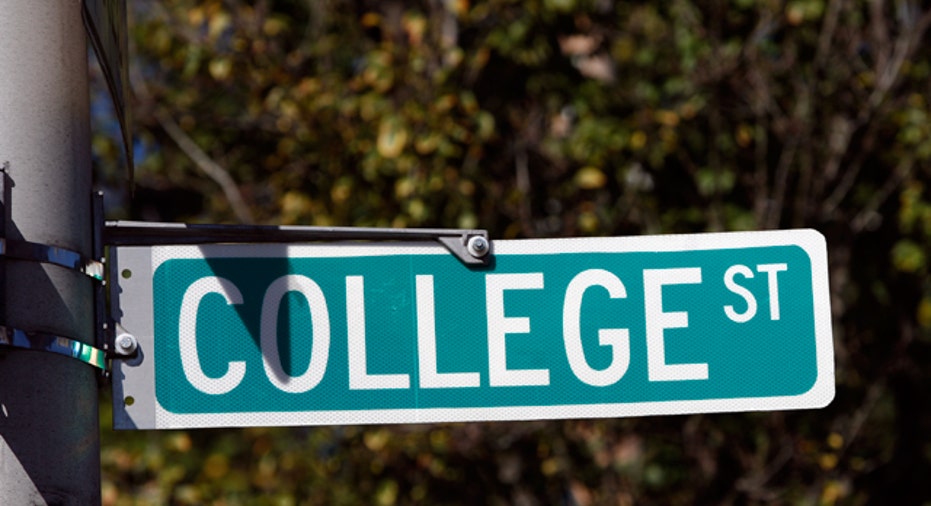 We're in the midst of nail-biting season for some three million high school seniors as financial aid packages start arriving from universities around the country.
A survey by Sallie Mae, which calls itself "the nation's No. 1" provider of education-oriented financial services, found that despite the recent tough economy, both students and parents continue to rate a college degree as a top priority.
"It's surprising just how strong the commitment is to the idea that college is a worthwhile investment," says spokesperson Patricia Nash Cristel.
In fact, it's so important that parents increasingly report that they are raiding their own retirement accounts in order to help pay for it--a trend Cristel describes as "concerning." I agree. Last I checked you could still borrow money to pay for college, but there are no loans to cover retirement expenses.
It Takes A Village
The "How America Pays for College Survey," which is based on last year's freshman class, found that mom and dad continue to be the No.1 source of college funding with 37% of parents saying they will use both savings and current income to help cover costs. The survey also found 23% of students received financial help in the form of grants and scholarships.(1)
Student loans account for another 14% and roughly 1 out of 10 students is using personal savings and money earned from working.
One surprise: The most recent survey found an increase in financial help coming from family and friends. Attention grandparents, aunts, uncles and anyone else wishing to help, instead of writing a check to the student, make it out directly to the college. No matter what the amount, you won't have to file a gift tax return and your contribution won't count against your lifetime gifting limit, which currently sits at $5 million.
College Degree in Financing College?
Even after cobbling together a variety to financing options, the soaring price of a higher education these days is causing families to look at additional ways to trim the cost of a degree. Virtually every individual (99.9%) who responded to the survey said they had adopted at least one strategy to make college more affordable; 80% said they took two or more steps to cut costs.
A whopping 3 out of 4 students say they have reduced their personal expenses. While this undoubtedly includes fewer beers, concerts, take-out pizzas and other classic "essentials" typically associated with campus life, for some, it means fewer visits home.
A surprising 43% of college students have eliminated that problem by simply not leaving home and continuing to live with mom and dad and commuting to campus. In addition to saving the cost of room and board, this arrangement generally comes with the added benefit of home-cooked meals and possibly even laundry service.
One casualty of the rising cost of higher education: The halcyon days of extending a four-year degree program into five years may be headed to the relic pile; these days, 30% of students say they are taking on a larger course load in order to graduate sooner.
"Cost" is an After-Thought
However, too often finding ways to trim expenses is a reactionary response once the bills start rolling in. Though families are "slightly more" cost conscious than a year ago, according to the survey, 4 out of 10 say they never considered cost when choosing a college. Instead, the decision was based on other factors, such as distance from home and whether friends were also attending that school.
Fortunately, Sallie Mae has created a handy Web-based calculator with data from 5,500 colleges and universities. In addition to tuition, you'll find information on the average cost of books, room and board (on campus and off), and other typical expenses. By plugging in the names of different schools, you can create an apples-to-apples comparison.
The tool also allows prospective students to compare how much they need to earn after graduation in order to afford to pay back the loans they took out to attend a particular school.
To help reduce student loan debt upon graduation, while attending school, students should pay the interest that accrues each month or a flat $25 a month. According to Cristel, "The typical student could save 30%-50% in interest charges over the life of a loan. Paying a little bit now makes an enormous difference."
Coming up next week: The best $14.95 you'll ever spend for advice on choosing and paying for college.
1. According to Sallie Mae, two-thirds of undergraduate college students receive some financial aid each year, with awards to full-timers averaging $12,740.
Ms. Buckner is a Retirement and Financial Planning Specialist at Franklin Templeton Investments. The views expressed in this article are only those of Ms. Buckner or the individual commentator identified therein, and are not necessarily the views of Franklin Templeton Investments, which has not reviewed, and is not responsible for, the content. 
If you have a question for Gail Buckner and the Your $ Matters column, send them to: yourmoneymatters@gmail.com, along with your name and phone number.