College Student in Hot Water for Listing Dorm Room on Airbnb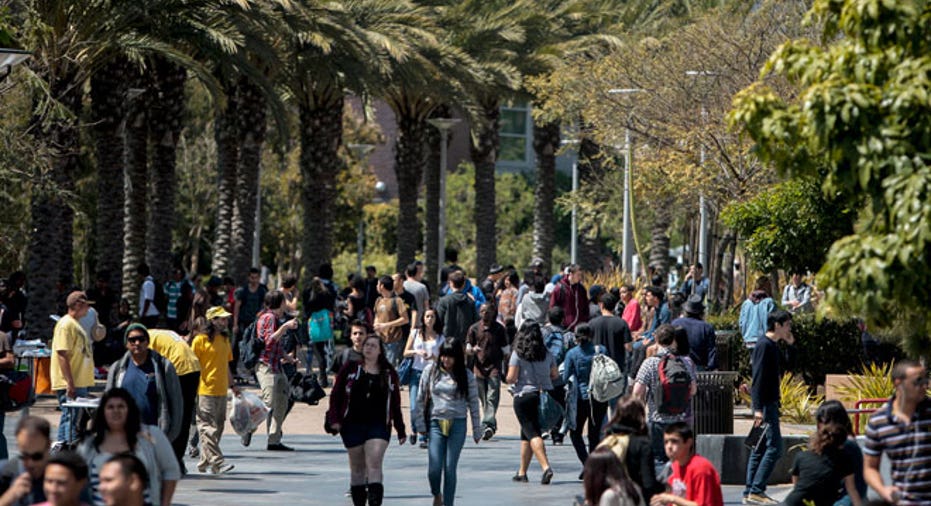 There are a lot of creative ways to make an extra buck. Unfortunately for Emerson College sophomore Jack Worth, his way may have been a little too creative.
Hoping to help offset college expenses, Worth, 19, posted his dorm room on Airbnb, boasting the  private room offered "sweeping views of Boston Common, right in the heart of downtown," reports the Boston Globe.
At first, Worth's enterprising plan worked like a charm. Last month, three subletters rented out his abode in Little Building, a 12-story dorm housing about 750 students, which, according to the college's website is located "in the heart of Boston's Theatre District."
Disciplinary Action & Fines
But after two weeks on the market, college officials caught wind of Worth's money-making venture and shut it down. Now he's facing a disciplinary hearing and a $150 fine from Airbnb. School officials told the Globe Worth's move violated the school's housing and residency hall contract.
Apparently, Worth is not the only college student doing business on Airbnb, which has a page highlighting 46 dorm rooms available in New York City alone. An Airbnb spokesman told the Boston globe "all hosts are asked to follow local regulations when renting a room or property."
Worth admitted that he violated school policies, which prohibit students from renting out rooms to protect residents from potential safety or security risks, but said he pre-screened renters, and accompanied them whenever they entered or left the building and got the OK from all his suite-mates.
Now Worth's fate rests in the hands of the college's disciplinary board, but his cause has made him into a virtual cause célèbre, inspiring a Twitter hashtag and change.org petition called  "Free Jack Worth," which has signed up nearly 500 supporters. (Emerson College and Airbnb did not respond immediately to a request for follow-up comment.)
While some on Twitter are slamming Worth for potentially endangering fellow students, others are praising his entrepreneurship. Many have echoed the sentiments of one #FreeJackWorth tweeter, who noted "Maybe Jack Worth wouldn't have had to rent out his dorm room if college weren't so ludicrously expensive."
Certainly Worth's story is testimony to the financial pressure college students face trying to stay afloat amid skyrocketing costs of tuition, books and living expenses. But for now, students might want to stick to less risky ideas— like these alternatives to debt-building student loans — or try their hand at one of these unconventional money-making ventures for college students.
For those taking out student loans, it's good to keep in mind that your credit scores can drop significantly if you fall behind on paying them back. You can monitor your credit score once a month for free using Credit.com's Credit Report Card. That way, you can see for yourself how student loan debt affects your scores.
More from Credit.comHow to Consolidate Student LoansCan I Pause My Student Loan Payments?Private Student Loans: What to Watch Out For
This article originally appeared on Credit.com.