Free agent NFL quarterback Colin Kaepernick has filed to trademark a black-and-white image of his face for use on various products intended for sale to the public, according to the U.S. Patent and Trademark Office.
Filed through Kaepernick's company, Inked Flash, the request notes that the image could be used on T-shirts, pillow cases, clothing, jewelry and various other items. The filing also notes the image could show up in "workshops and seminars in self-empowerment and awareness," as well as on "a website featuring information about education, social activism, self-empowerment and awareness."
ESPN was first to report the trademark filing.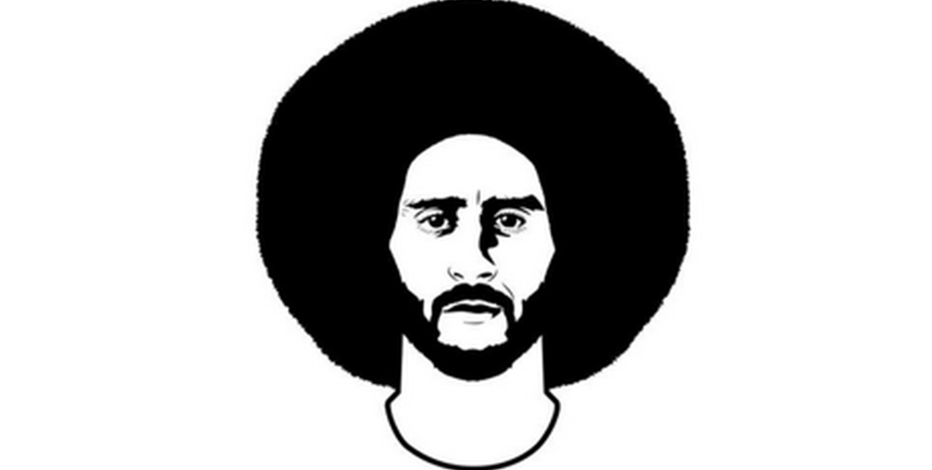 Kaepernick, 30, knelt during the national anthem throughout the 2016 NFL season to protest social injustice and police brutality, kicking off a wave of similar demonstrations from other players. He has not played in the NFL since the end of the 2016 season.
The former San Francisco 49ers quarterback currently stars in a Nike campaign commemorating the 30th anniversary of the apparel giant's "Just Do It" slogan. The campaign drew a mixed reaction on social media and sharp criticism from President Trump, but Nike CEO Mark Parker said during a recent conference call that the advertisements were driving "record engagement" among consumers.
Kaepernick is currently suing the NFL, alleging the league's 32 owners have conspired to keep him from signing a contract due to his role in the protests.