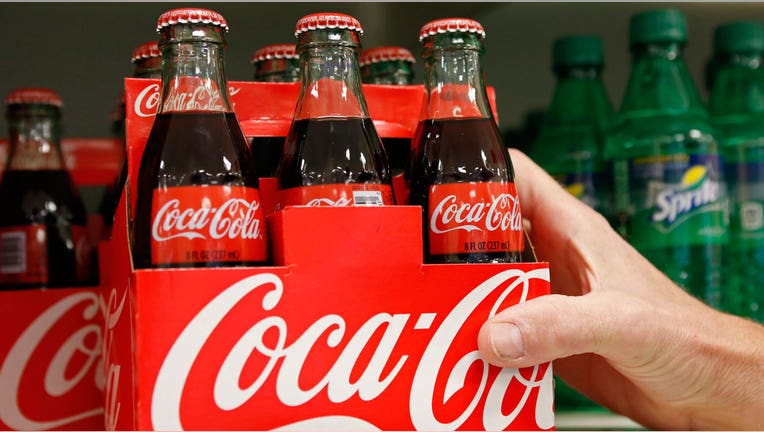 Coca-Cola (KO) on Tuesday announced it has taken a 10% stake in Green Mountain Coffee Roasters (NASDAQ: GMCR) worth $1.25 billion and will use its powerful global brand to market a new at home beverage system created by the coffee roaster.
Green Mountain's shares soared nearly 40% to $112 in after-hours trading once the deal was announced. Coke's shares rose modestly in the after-hours market.
Coke's CEO Muhtar Kent said: "This agreement demonstrates our creative approach to partnerships and ability to identify and stay at the forefront of consumer trends driving the industry."
The 10-year agreement will allow the companies to collaborate as Green Mountain introduces its Keurig Cold at-home beverage system, the companies said in a joint statement released after the close of markets.
Under the terms of the 10% equity agreement, Coke will acquire 16,684,139 newly issued shares in GMCR for approximately $1.25 billion, which represents an approximate 10% ownership in GMCR.
The newly issued shares have been priced at $74.98, which represents the trailing 50-trading-day volume weighted average price as of market close today.
As part of collaboration, GMCR will be Coke`s exclusive partner for the production and sale of The Coca-Cola Company-branded single-serve, pod-based cold beverages. The two companies also will explore other future opportunities to collaborate on the Keurig platform, according to the statement.
"With The Coca-Cola Company as a global strategic partner in our multi-brand at-home Keurig Cold beverage system, we believe there is significant opportunity to premiumize and accelerate growth in the cold beverage category by empowering consumers with an innovative, convenient way to freshly prepare their favorite cold beverages at the push of a button," Brian P. Kelley, GMCR's CEO said.
GMCR`s Keurig Cold single-serve beverage system is currently under development and is expected to be available to consumers next year. Keurig Cold, according to the company, will use single-serve pods to dispense fresh cold beverages including carbonated drinks, enhanced waters, juice drinks, sports drinks and teas.
GMCR has a similar single-serve system for hot beverages.
The companies said the investment is expected to close in March 2014, subject to closing conditions.
GMCR said it will use a portion of the proceeds to initiate a share buyback program. Other funds raised in the deal will be used on capital expenditures related to the Keurig Cold system.