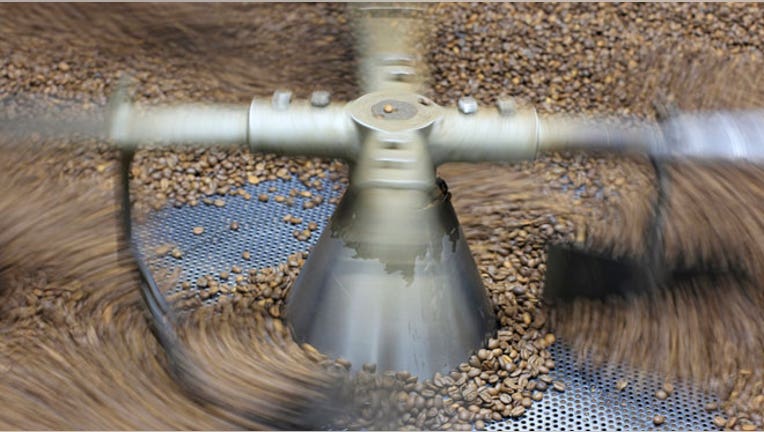 A merger between two coffee giants is likely to be funded by at least $10 billion in debt financing, according to a person familiar with the matter.
The firms--D.E. Master Blenders 1753 BV, owner of the Douwe Egberts brand, and Mondelez International Inc. (NASDAQ:MDLZ) --said this week they were planning a merger.
The financing will be raised mostly from leveraged loans, the person said, with a deal likely to hit the market later this month.
Under the planned merger, Mondelez will hand over its coffee brands in exchange for $5 billion in cash and a 49% stake in the new company, to be called Jacobs Douwe Egberts.
The loans will also be used partly to refinance existing debt on the balance sheet of D.E. Master Blenders, the person said.
The debt package will be one of the largest leveraged finance deals since the global financial crisis and comes less than a month after European telecommunications firm Altice SA and its subsidiary Numericable Group SA raised almost EUR16 billion ($22 billion) in debt financing to help fund Altice's acquisition of Vivendi SA's telecom unit SFR.
Standard & Poor's Corp. last week said the Altice financing package could pave the way for more debt-funded mergers and acquisitions in Europe.
The merged coffee company will be based in the Netherlands.
Master Blenders was spun off from Sara Lee Corp. in 2012 and is owned by investment group JAB Holdings, formerly Joh. A. Benckiser, which bought it for about $10 billion in 2013.
Mondelez, which is best known for snack brands including Ritz crackers, was spun off from Kraft Inc. in 2012. The company said earlier this week that the coffee merger was part of a $3.5 billion restructuring plan that is expected to result in about $1.5 billion in savings by 2018, partly by reducing supply chain and overhead costs.