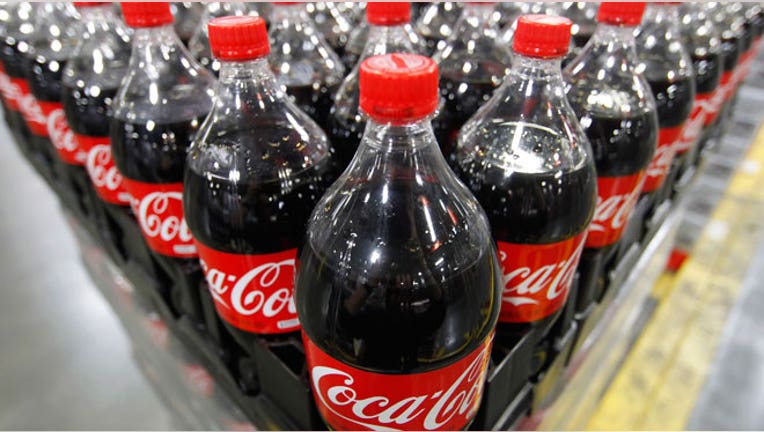 Blue-chip beverage giant Coca-Cola (NYSE:KO) revealed a 9% bump to its quarterly dividend on Thursday and also announced the retirement of its longtime chief financial officer.
Just days after reporting earnings, Coke said its board of directors boosted the company's quarterly dividend to 30.5 cents per share from 28 cents.
The world's largest beverage maker said the move "reflects the board's confidence in the company's long-term cash flow."
Atlanta-based Coke said the quarterly dividend is payable on April 1 to shareholders of record as of March 14.
Coke noted it returned $9.8 billion to investors in 2013 through $5 billion of dividend payouts and $4.8 billion in share buybacks. Since January 2010, the company has returned $34.7 billion to investors.
However, Coke's share price has dropped 10% so far in 2014 and is almost unchanged over the past 12 months.
Earlier this week, Coke reported an in-line 8% drop in fourth-quarter profits due to restructuring costs and weaker-than-expected revenue.
Meanwhile, Coke said CFO Gary Fayard will retire in May 2014 after 20 years with the company.
Fayard, 62, joined Coke in 1994 as vice president and controller and was elevated to CFO in 1999. The company noted its revenues have more than doubled during Fayard's tenure and he oversaw the company's biggest-ever acquisition: the $12 billion takeover of Coca-Cola Enterprises' North American business.
"Gary will leave a legacy of financial strength across the global organization, and the successful development of leaders who will now steward the growth of our system. He has been my trusted adviser, providing leadership, guidance and, importantly, a dry wit," Coke CEO Muhtar Kent said in a statement.
Coke said Fayard will be succeeded by Kathy Waller, 55, who currently serves as VP of finance and controller. Waller is set to be elevated to the CFO position at the company's April board meeting.
Shares of Coke ticked up 0.67% to $37.35 Thursday afternoon.
Fellow Dow Industrials member Wal-Mart Stores (NYSE:WMT) also hiked its dividend on Thursday, announcing a more modest 2.1% bump to 48 cents a share.