Coca-Cola to Become Keurig's Biggest Investor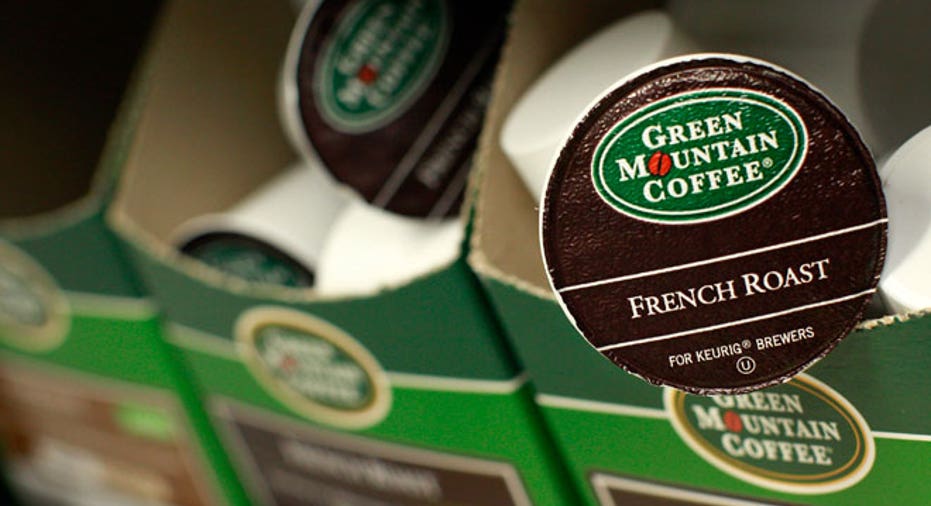 Coca-Cola (NYSE:KO) is raising its stake in Keurig Green Mountain (NASDAQ:GMCR) to 16%, becoming the company's largest shareholder ahead of the release of their joint cold brewing machine.
Coca-Cola has already bought 2.8 million of those shares, and has plans with Credit Suisse (NYSE:CS) to buy another 6.5 million within the next nine months, according to a regulatory filing.
The upped stake will make the Coke and Sprite parent Keurig's largest shareholder with roughly 26 million shares under ownership, up from 16.7 million previously.
Coca-Cola first announced a 10% stake in Keurig in February upon the announcement that the two would jointly develop and sell an at-home Keurig Cold single-cup brewing machine that enables users to make cold beverages such as iced coffee and soda.
At the time, it announced the option to raise its stake to a maximum of 16%.
The two have been working on the machine together over the last several months and plan to begin selling it during Keurig's fiscal 2015, which kicks off later this year. Coca-Cola is expected to produce branded k-cups for it.
Shares of at-home soda brewer and Keurig Cold rival Sodastream (NASDAQ:SODA) were initially beaten down on the news in February. While they have since rebounded, they remain down some 16% since January 1.
Keurig and Coke are hoping to slice into Sodastream's user base. The Israeli soda maker has benefited in recent years from a growing pool of health-conscious consumers who are now opting for water and seltzer over more sugary traditional drinks.
Shares of Coca-Cola traded flat around $40.79 in early Tuesday trade, while Keurig's climbed 5% to about $117.