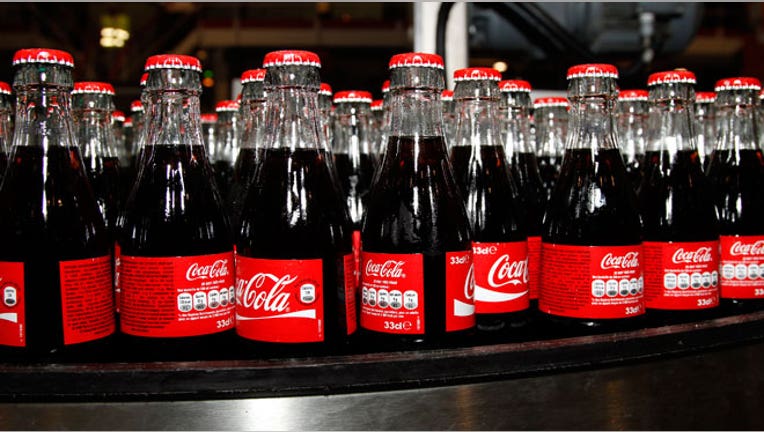 Hurt by a strong dollar and economic turmoil in Europe, soda bottler Coca Cola Enterprises (NYSE:CCE) reported narrowed second-quarter profit and sales and a full-year guidance mostly below consensus.
Coca's Cola's (NYSE:KO) bottling partner in Western Europe posted net income of $205 million, or 67 cents a share before the bell Monday, compared with a year-earlier $246 million, or 74 cents.
Excluding one-time items, the Atlanta-based company said it earned 73 cents, matching average analyst estimates.
Revenue for the three-month period was $2.21 billion, down 8.5% from $2.41 billion, narrowly missing the Street's view of $2.27 billion.
"As we face a unique combination of unfavorable weather and ongoing marketplace challenges, we continue to closely manage each element of the business to drive results and deliver against our objectives," Coca Cola Enterprises CEO John Brock said in a statement.
Volume during the quarter slipped 6%, which Coca-Cola Enterprises said reflected unfavorable weather, tax increases and a 7% decline in volume in continental Europe.
Energy drinks continued to grow during the latest period, climbing 16%, with Coke Zero growing 2.5%. Brock said the bottler remains confident in its ability to "create increasing value" for customers and shareholders, while continuing to cut costs.
For 2012, Coca-Cola Enterprises forecasts earnings mostly below Wall Street expectations.
Profit is expected to be in the range of $2.18 to $2.24 a share on mid-single-digit sales growth. Analysts on average are looking for profit of $2.24 a share on sales of $8.29 billion.