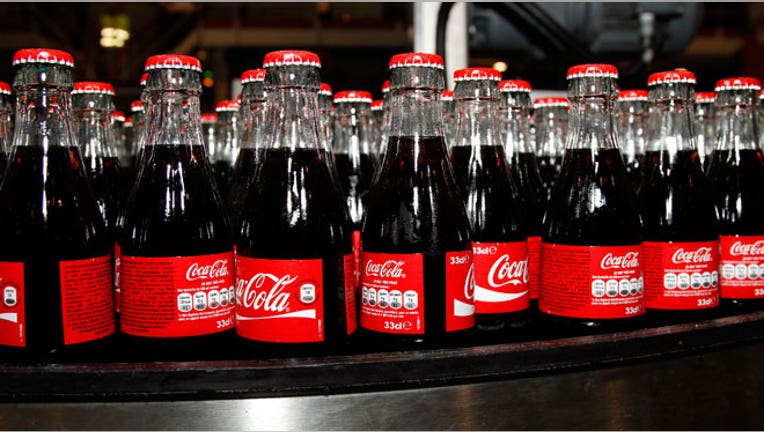 European bottler Coca-Cola Enterprises (NYSE:CCE) revealed fourth-quarter sales and profit on Thursday that climbed year-over-year and matched Wall Street expectations.
However, the company said it sees full-year earnings decreasing by at least six cents a share in 2012 as impacts from a new tax in France and restructuring charges more than offset an expected earnings boost from the Summer Olympics in London.
Reflecting the tax increase, Coca-Cola said it expects 2012 earnings to grow at a slightly slower pace than it previously expected at 10% and revenue to grow in a high single-digit range.
"While we continue to face ongoing marketplace and macroeconomic challenges, the results from our first full year of operating exclusively as a European bottler reinforce the confidence we have in the long-term potential of today's Coca-Cola Enterprises," the company's chief executive, John Brock, said in a statement.
Over the next two years, Coca-Cola Enterprises plans to move to third-party and customer warehouse delivery from direct store delivery. It also expects to transition to recyclable and non-refillable packaging from refillable now, which it says will reduce its carbon footprint while boosting efficiency.
With those enhancements, plus a new transformation project in Norway, the bottler forecasts capital investments of $60 million during the year and another $50 million in restructuring charges.
The company, which bottles non-alcoholic products for Coca-Cola's Western European region, earned $113 million, or 36 cents a share, in the latest quarter, compared with a year-earlier $97 million, or 28 cents.
Revenue for the three-month period was $1.9 billion, up from $1.8 billion a year ago. For fiscal 2011, volumes and profit grew in legacy territories for the sixth straight year.
Energy drinks gave a large boost to Coca-Cola Enterprises, growing 40% in 2011, on Monster demand and the introduction of Powerade Energy in Great Britain. Coke's trademark brands increased 3.5%, and prices per case were up 2%.