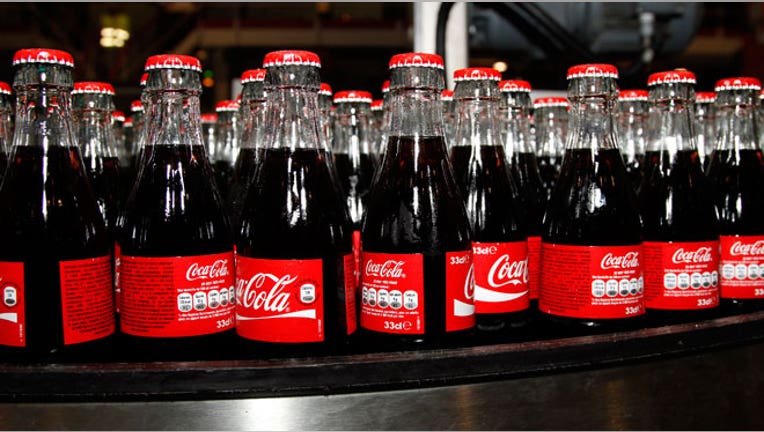 Coca-Cola (NYSE:KO) suffered a 71% plunge in fourth-quarter profits due to a number of charges, but the world's largest beverage maker's adjusted profits and sales beat Wall Street's expectations.
The blue-chip company said it earned $1.65 billion, or 72 cents a share, last quarter, compared with a profit of $5.77 billion, or $2.46 a share, a year earlier. Excluding one-time items, it earned 79 cents a share, topping forecasts from analysts for 77 cents.
Atlanta-based Coca-Cola said its fourth-quarter revenue increased 5.2% to $11 billion, compared with estimates for $10.99 billion. Global volumes rose 3% and gross margins expanded to 60.1% from 59.2%.
"Even as we believe that global market volatility will continue in the near term, the breadth of our global footprint and the strength of our brands create a resilient business that was built for times like these," CEO Muhtar Kent said in a statement.
Coca-Cola said volume grew across every geographical segment, including a 10% jump in China and 5% rise in the Pacific. Volume was slower in developed markets, inching up just 1% in North America and Europe.
The company's bottling investments unit grew revenue and volume by 3% last quarter.
Shares of Coca-Cola, which have underperformed the broader markets so far this year, gained 0.54% to $68.40 ahead of Tuesday's open.