Coca-Cola 1Q Profit Tops Expectations as Global Volumes Grow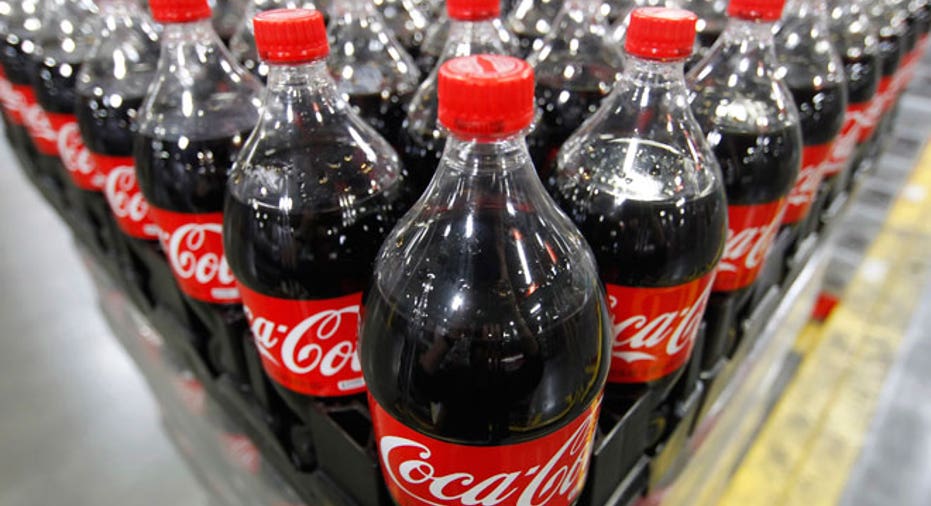 Coca-Cola (NYSE:KO) revealed a smaller-than-expected decline in first-quarter profit on Tuesday and said global volumes improved in major developed markets like the U.S. and Japan.
Meanwhile, Atlanta-based Coca-Cola said it is selling some territory held by its company-operated bottling system to five independent bottlers in an effort to streamline the business and embrace "expanded territories."
The world's largest soft-drink maker reported quarterly net income on Tuesday of $1.75 billion, or 39 cents a share, down 15% compared with a year-earlier profit of $2.05 billion, or 45 cents.
Excluding one-time items, though, the beverage giant said it earned 46 cents, topping average analyst estimates in a Thomson Reuters poll by a penny.
Revenue for the three-month period ended March 29 slipped 1% to $11.04 billion from $11.14 billion a year ago. Excluding special costs, Coca-Cola said revenue grew 2% despite two fewer selling days year-over-year during the season, topping the Street's view of $10.9 billion.
While same-store sales, a key growth metric, also fell 1%, Coca-Cola said global volume was up 4%, led by a 3% improvement in the U.S. and 5% internationally as demand ramped up in key developed markets like Germany, Japan and North America. Europe volume was flat in the first quarter amid ongoing economic headaches and unusual weather in March.
"I am pleased with our first quarter performance results, having once again delivered solid growth against the backdrop of a still uncertain global economy," Coca-Cola CEO Muhtar Kent said in a statement.
Shares of Coca-Cola climbed more than 3.6% premarket to $41.54.
Financial terms of the bottling deal announced on Tuesday were not disclosed, but the company said transactions might include an outright territory sale, a territory swap or a sub-bottling arrangement under which the bottler would make ongoing payments in exchange for exclusive territory operating rights.
Coca-Cola said the new territories will include some of the largest cities in the geographies that border these bottlers' existing regions. The deal is expected to close in 2014.
The bottlers involved are Coca-Cola Bottling Co Consolidated (NASDAQ:COKE), Coca-Cola Bottling Co United Inc, Swire Coca-Cola USA, Coca-Cola Bottling Co High Country and Corinth Coca-Cola Bottling Works Inc.