Coca-Cola 1Q Profit Rises, Misses Estimates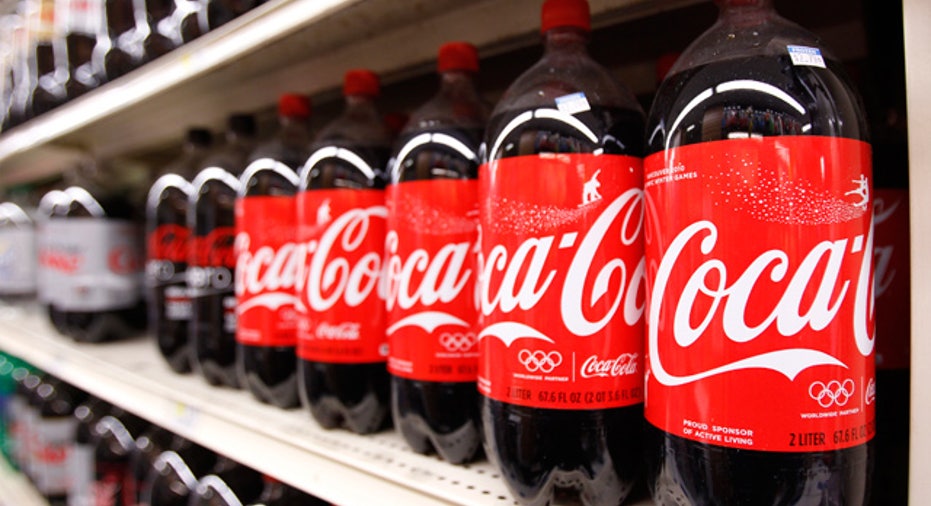 Coca-Cola (NYSE:KO) said Tuesday it grew its profits by a slightly weaker-than-expected 18% in the second-quarter even as the world's largest soft-drink maker's sales leaped 40%.
The Atlanta-based blue-chip company said it earned $1.9 billion, or 82 cents a share, last quarter, compared with a profit of $1.61 billion, or 69 cents a share, a year earlier. Excluding one-time items, it earned 86 cents a share, a penny shy of consensus calls from analysts.
Boosted by the buyout of its North American bottler, Coca-Cola said its sales soared 40% to $10.52 billion, compared with estimates for $10.57 billion.
"Despite ongoing global geopolitical challenges, we once again delivered consistent, quality growth across all five of our geographic operating groups, with broad worldwide share gains across beverage categories," CEO Muhtar Kent said in a statement.
Global unit case volume climbed 6%, led by an 8% bump in Eurasia/Africa and a 7% jump in Latin America. North American unit volume rose 6%, while unit case volume was up just 1% in Europe.
Coca-Cola posted strength in its non-soda products, with global still beverage volume growing 11% and worldwide sparkling beverage up 4%.
"The growing value of our brands, our consistent quality operating results and our solid financial performance underscore how our system is steadily and strategically advancing its momentum around the world," Kent said.
Shares of Coca-Cola slipped 1.54% to $66.70 in Tuesday's premarkets, cutting into their 2011 gain of 3%. Rival PepsiCo (NYSE:PEP), which is set to report results on Thursday, was off 0.51% to $66.69.