Coach Plunges 16% on 4Q Miss, Trouble in North America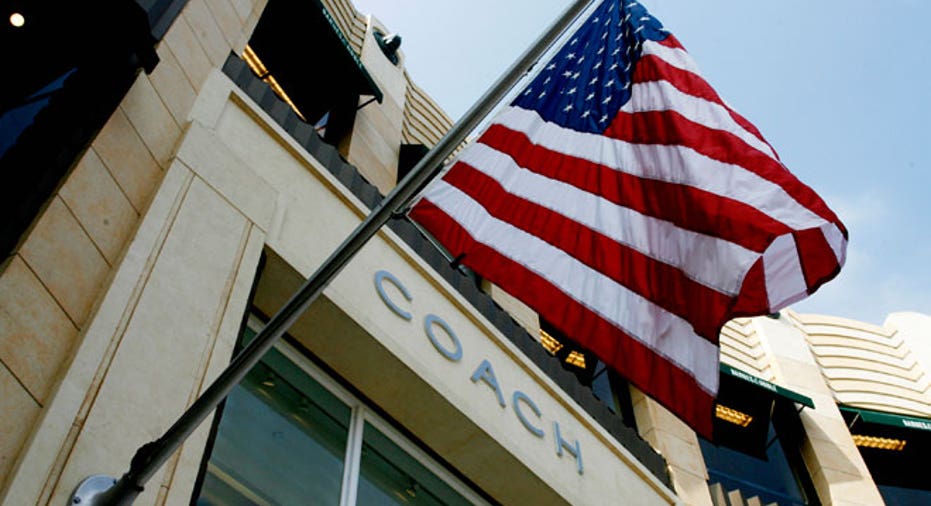 Wall Street slammed Coach (NYSE:COH) on Wednesday, sending the handbag maker's stock plunging 16% after it disclosed a weaker-than-expected 1.5% rise in fourth-quarter profits amid slowing North American sales.
Coach said it earned $352.8 million, or $1.23 a share, last quarter, compared with a profit of $347.5 million, or $1.18 a share, a year earlier. Analysts had been calling for $1.28 a share.
Revenue rose 3.8% to $1.5 billion, but that missed the Street's view of $1.6 billion. Gross margins were unchanged at 72.2%.
"We were disappointed by our performance in North America, where the holiday season proved challenging," CEO Lew Frankfort said in a statement. "Most broadly, the consumer was impacted by a muted macroeconomic environment, while in the women's handbag category competition intensified and promotional activity increased."
Coach said its total North American sales ticked up just 1% to $1.08 billion as same-store sales dropped 2%. Direct sales on the continent were up 2% and Coach said shipments in department stores dropped.
On the other hand, Coach's international sales jumped 12% to $411 million thanks to a 40% surge in total sales in China. While shipments into wholesale accounts "declined modestly," Coach said underlying point of sale trends "remained robust" and projected revenue of at least $400 million from China in 2013.
"We're confident in our ability to address the near-term challenges in North America while leveraging the global opportunity, as we continue to evolve the Coach brand," Frankfort said.
Wall Street, which had bid Coach up about 9% in January alone, did not take the double miss well. Shares of New York-based Coach tumbled 15.95% to $51.00 early Wednesday.