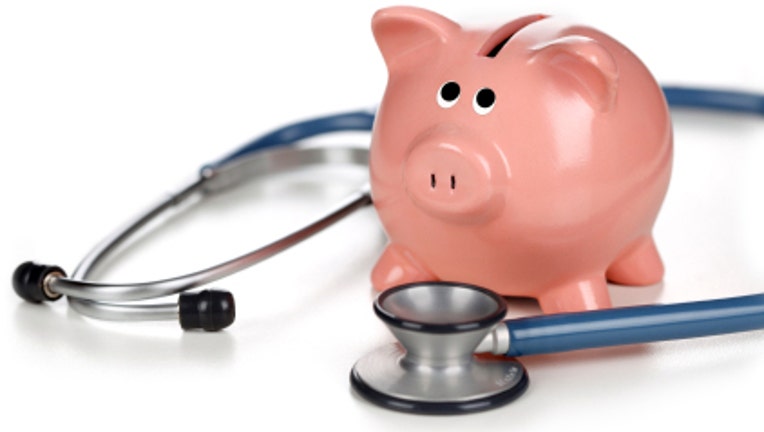 Health-care costs may have grown in 2012 at nearly the same pace as they have over the past four years, but a new report finds the Affordable Care Act has had a "minimal impact" on actually controlling these rising prices. In fact, the slower rise in prices is dues to the lagging economy, the report states.
The analysis from the Office of the Actuary at the Centers for Medicare and Medicaid Services (CMS) estimates health-care spending in America grew at a rate of 3.7% in 2012 to hit $2.8 trillion. This growth rate is in line with increases since 2009, when spending rose between 3.36% and 3.8% through 2011.
The actuary reports "the Affordable Care Act had a minimal impact on aggregate health spending through 2012" and that "several provisions [in the ACA] continued to affect certain subcomponents of national health expenditures."
The report states some of the legislation provisions increase the amount consumers spend on health care, including increased Medicaid rebates for prescription drugs, the Medicare drug coverage gap discount program, coverage for dependents under age 26 and the minimum medical loss ratio provision that requires insurers to spend a minimum percentage of premium revenue on medical claims and health-care quality improvements.
Paul Howard, director and senior fellow at the Center for Medical  Progress at the Manhattan Institute, says it's likely the Obama Administration will attempt to grab credit for the overall report that health-care spending has held steady in 2012, but he says the real story is that the economy is to thank.
"Employers have also shifted into high-deductible health plans, so there has been an ongoing shift of consumers bearing the cost of their own routine care," Howard says. "And this is just through 2012. With the ACA rollout, costs will increase at a faster rate next year."
Personal health-care spending on goods and services accounted for 85% of national health spending overall and this category jumped 3.9% in 2012.
Under the Affordable Care Act, every individual in the country must have insurance by the end of open enrollment period on April 1 or they will face a penalty of $95 or 1% of their annual income for failing to comply with the law.
With the employer mandate looming in 2015, that requires every business with at least 50 or more full-time workers has to either provide them approved coverage or face a penalty of $2,000 per worker, per year, Howard says health costs will continue to climb.
"That is the next shoe to drop, it's requiring more people to insure, with higher costs of insuring," he says.