CLSA Ups Pepsi, Sees Better Odds of Split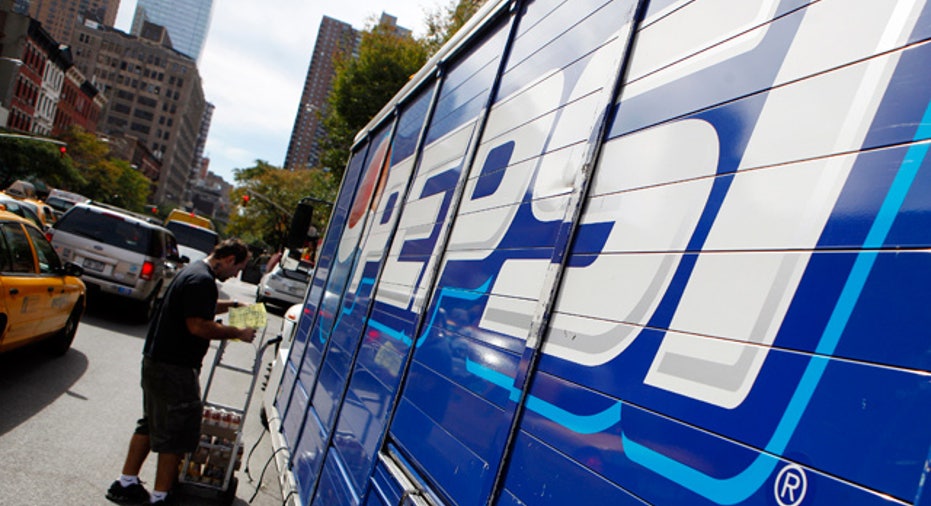 PepsiCo (NYSE:PEP) was upgraded to outperform from underperform by CLSA on Wednesday, with the brokerage firm saying chances for a break-up have improved following news that activist investor Ralph Whitworth snagged a stake in the soda and snacks giant worth about $610 million.
The investment company also lifted its price target on Pepsi to $75 from $66.
While Whitworth's stake is small, his reputation as an activist shareholder and corporate governance expert could push Pepsi's board to reexamine the benefits of a split, CLSA analyst Caroline Levy said.
CLSA said it has long held the view that the Purchase, N.Y.-based maker of Frito-Lay and Gatorade is "more valuable as separate, focused entities than as one."
A split-up is "more likely than not, as major shareholders and activists both seem interested in pushing PepsiCo towards it," Levy said.
Shares of Pepsi were up about 1.3% to $68.71 Wednesday morning.
Whitworth's Relational Investors held almost 9 million shares in Pepsi as of March 31, or about 0.6% of the shares outstanding, according to a regulatory filing.
Whitworth has long been a voice for change at companies such as ITT (NYSE:ITT), Home Depot (NYSE:HD) L-3 Communications (NYSE:LLL) and Hewlett-Packard (NYSE:HPQ), which led to his election to the computer maker's board last year.
"Ralph's style is to do deep due diligence on a company's operations and financials and then meet regularly with management to drive operational and sometimes structural improvement," Levy said. "With his involvement, along with pressure from other major shareholders, PepsiCo is more likely to consider structural moves in the near future."
Such strategic moves could include a spin-off of the Americas Beverages business into either a separate entity or by selling it to another beverage company, perhaps even in the alcoholic beverage market, CLSA said.
A sale of the snack business could also be a strategic play as CLSA predicts the group would "trade at a large premium to most food and beverage stock given superior returns and growth prospects" in the Americas.
A Pepsi spokesman said the company has had "constructive meetings" with Whitworth's Relational. "Our senior management meets regularly with investors, and Relational is a respected institution," he said.
Pepsi has been struggling to regain market share after losing much of it to rival Coca-Cola (NYSE:KO). Last month, it reported a narrowed first-quarter profit but topped expectations as it continued to lift prices to offset promotional spending and commodity costs.
The company continues to anticipate a decline in core earnings per share of about 5% from $4.40 the year earlier. It expects core revenue to grow in the low single-digits, which it says is a reflection of structural changes and refranchising.
In February, Pepsi said it planned to cut 8,700 jobs and boost marketing spending.